What's your personal favorite makeup product? One thing which is a must have for you. Honestly, every woman will have a different answer to this. But this article is meant for all those who madly deeply admire the glow of Cheeks. To be precise it is for the blush on lovers!  I personally feel a nice blush on my cheeks is enough to lift up my entire look. I end up skipping my kajal or even my darkest of lipshades but never do I dare to skip my blush on.
Applying a blush on is easy as long as you have good brush at your disposal but it can be intimidating if you have experimented while buying the blush on. What I mean to say is, These days a lot of two in one products are available in market and here I am talking about the stains or tints which can be used on cheeks as well as lips. Using a lipstick is like always but using the same color on your cheek is what you need to learn. Here, I am going to tell you the exact way as well as the easier way of How to apply cheek tint.
Step 1: Understand the color as well as the pigmentation of the tint by applying it on your lips. You can also swatch it on your wrist. You must know how the exact undertones of the shade so that you don't mismatch. Also knowing the color pay off is really important, this will help in deciding the quantity of the product to be applied.
Step 2: Notice the shape of the applicator of cheek tint. A very broad /or flat applicator won't be as good as a pointed one.
Step 3: Pay close attention to the formula of the cheek tint. A two in one product which gives extremely creamy or glossy finish to your lips will end up looking extremely creamy/ greasy on your cheeks too and trust me you do not deserve to look that way. Ideally, A good cheek tint should have powdery finish.
Step 4: Let's move to your face now and time for you to figure out the apple of your cheek. As you look straight into the mirror, the apple of your cheek lies an inch below the eyes and this is exactly where you want to apply the Cheek tint.
Step 5: Hold the applicator and apply it just like the picture below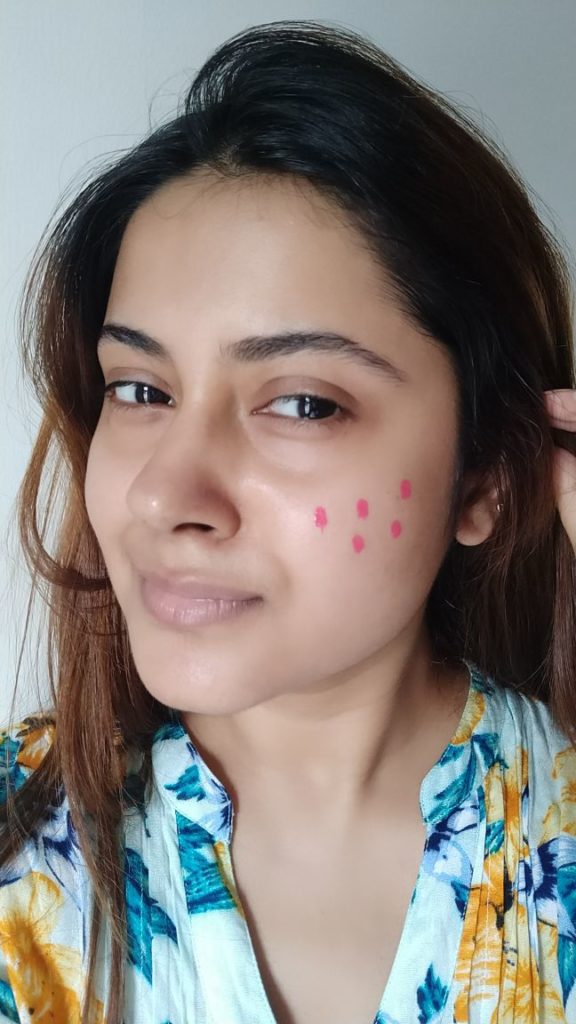 Or you can use the below method of scheme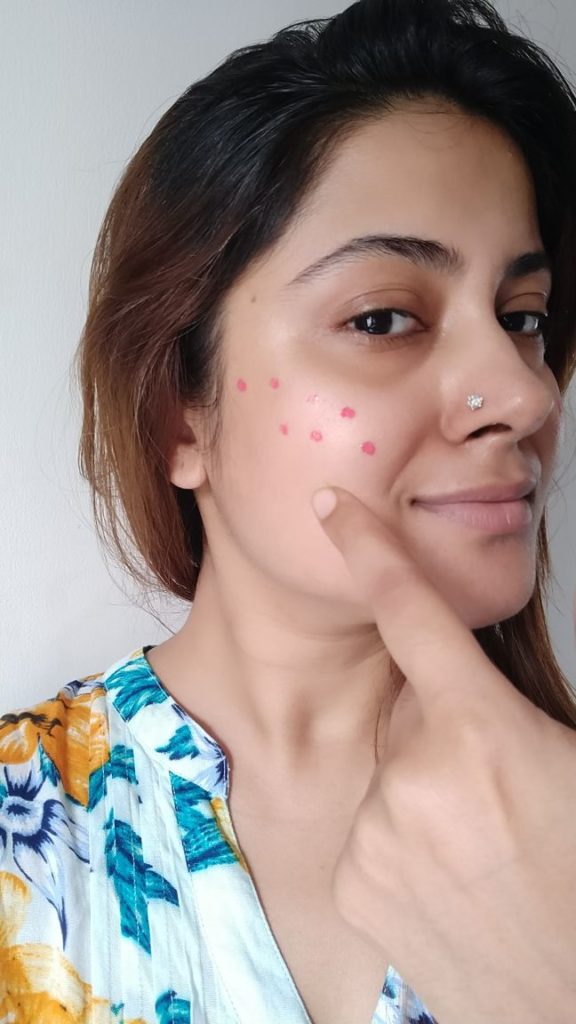 Step 6: Now since you have created the small dots of the cheek tint on your cheeks, use your middle finger to blend it using upward motion. You can use circular motion to blend the tint as you come close to your nose. Also, make sure you have moisturized your face well before application of cheek tint.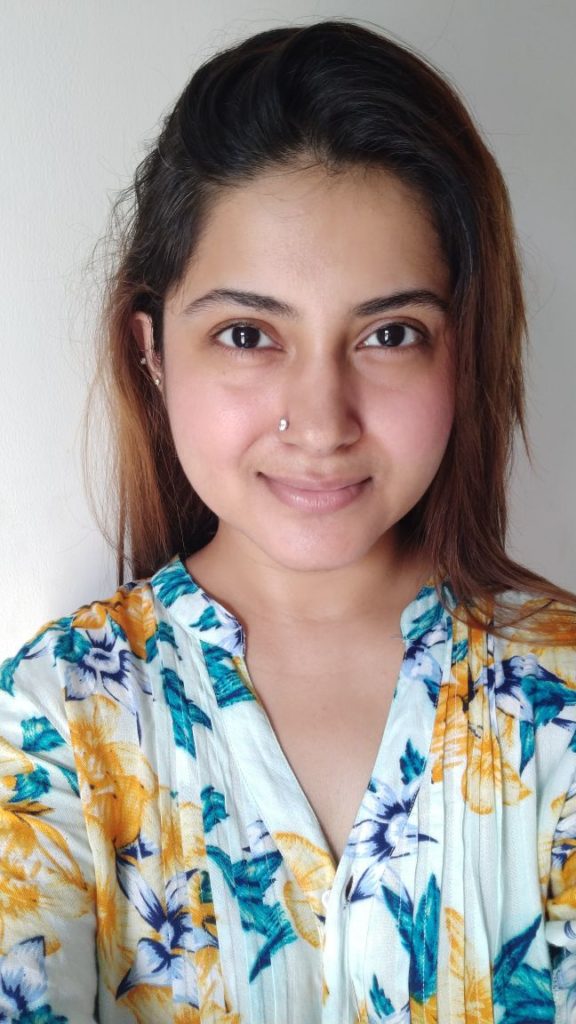 Product Details : PINK PLUSH BY LAKME 9 TO 5 WEIGHTLESS MATTE MOUSSE LIP & CHEEK COLOR 
Step 7: Just in case you want to intensify the color, Repeat step 5 and 6. Please make sure you don't not go overboard with the cheek tint to save yourself from looking like Hard slapped face.
Hope you enjoyed reading my My tips on how to apply the cheek tint. It's damn easy provided you follow the tips. Do let me know by commenting below if you find this article helpful. Do share if you have any personal tips for easy application of cheek tint.
Bye for now !