I am a big big fan of Rose water, I think its benefits are miraculous. Not only this, It is also because of my super duper sensitive skin which doesn't really allow me to go towards anything which is chemical. I think I will soon become a brand ambassador for All natural, organic and Ayurvedic products !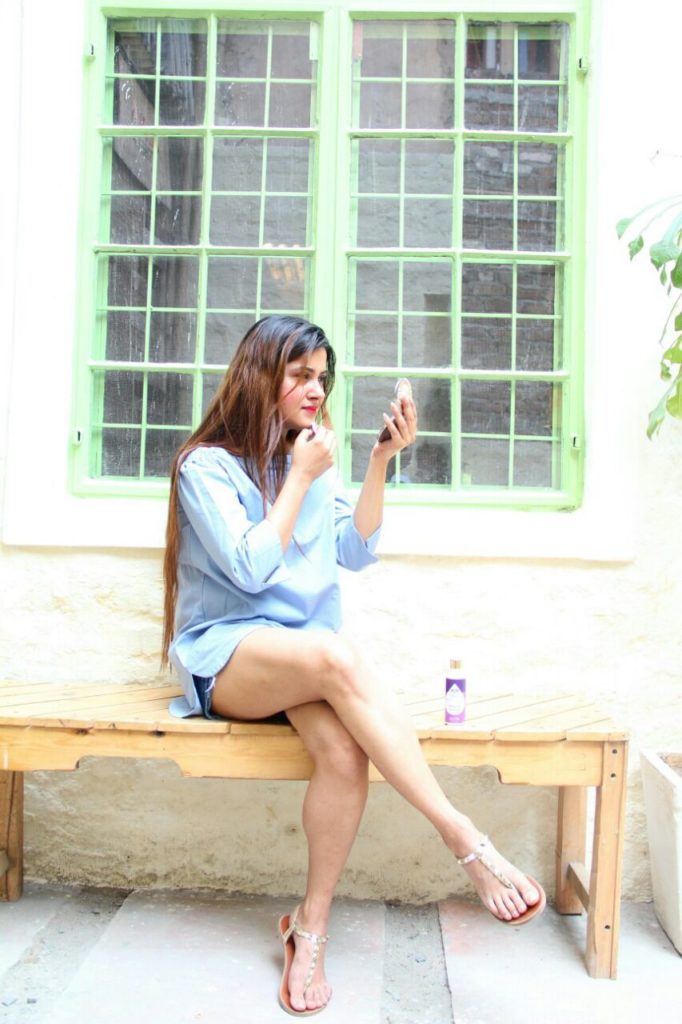 But on a serious note, Once you actually start using more natural products, the focus shifts more towards giving nutrition to your skin rather than just trying to make it look pretty ! Recently, I got introduced to Elixir Shop while looking for the perfect Facial oil for my sensitive skin. Not only did I find The Gold Elixir but Also discovered a toner for myself.
No, I don't mean to say that the rose water has been totally replaced ( I still use rose water when I am making homemade facepacks) but yes, Now I have a real life toner to do the job ! Toning Elixir by Elixir Shop is a total delight for skin! Every skin needs the right toner which not only removes the dirt, cleanses it to the tee, helps the open pores but also maintains the ph level of skin while restoring hydration and moisture.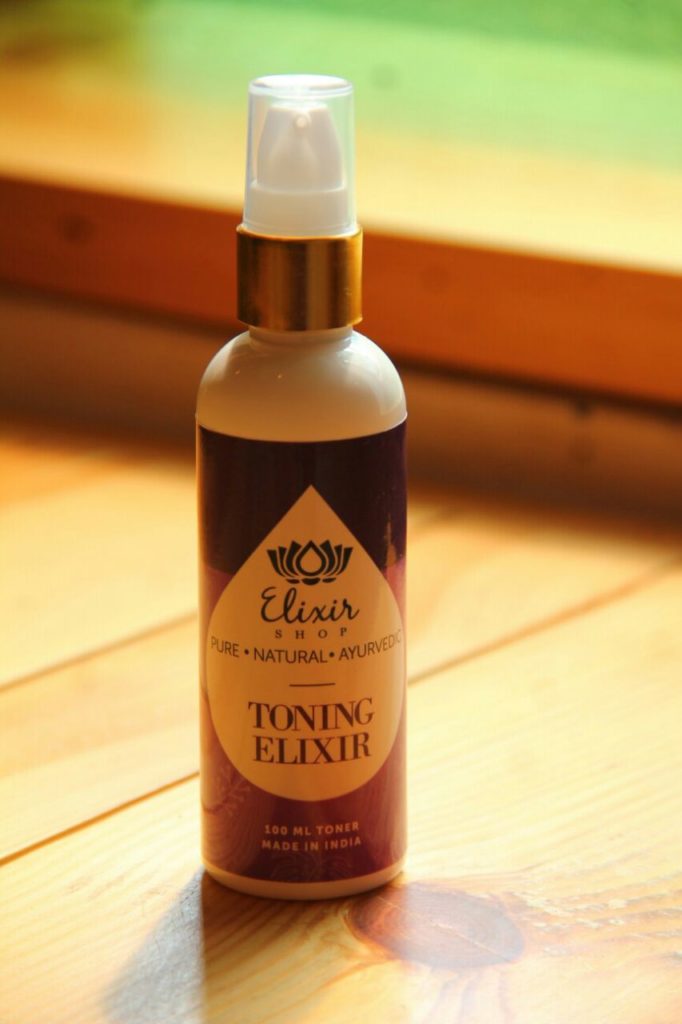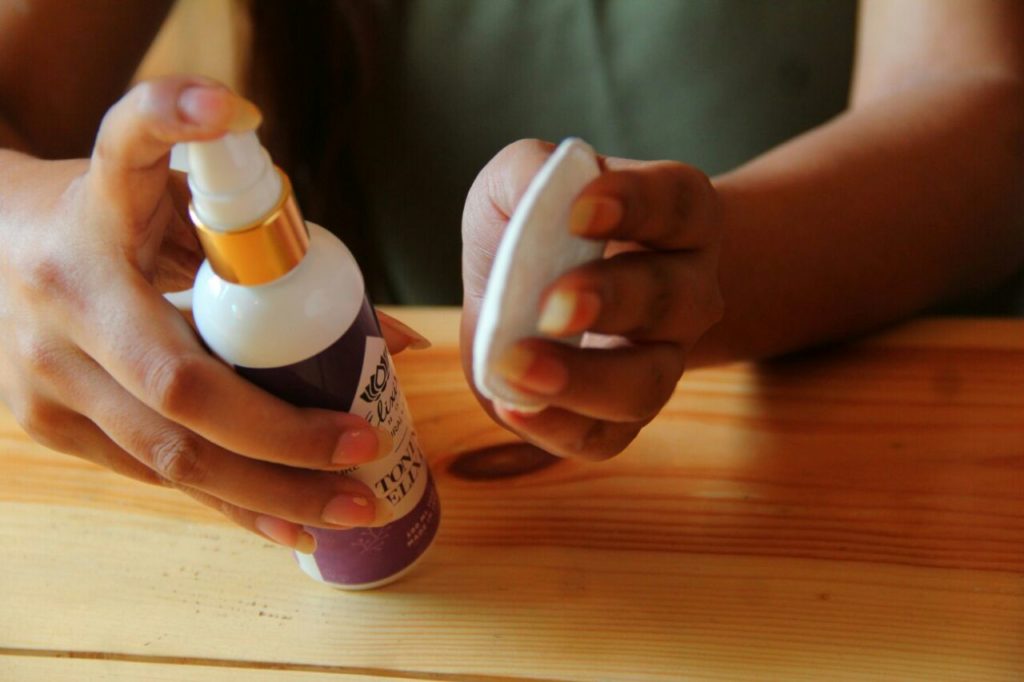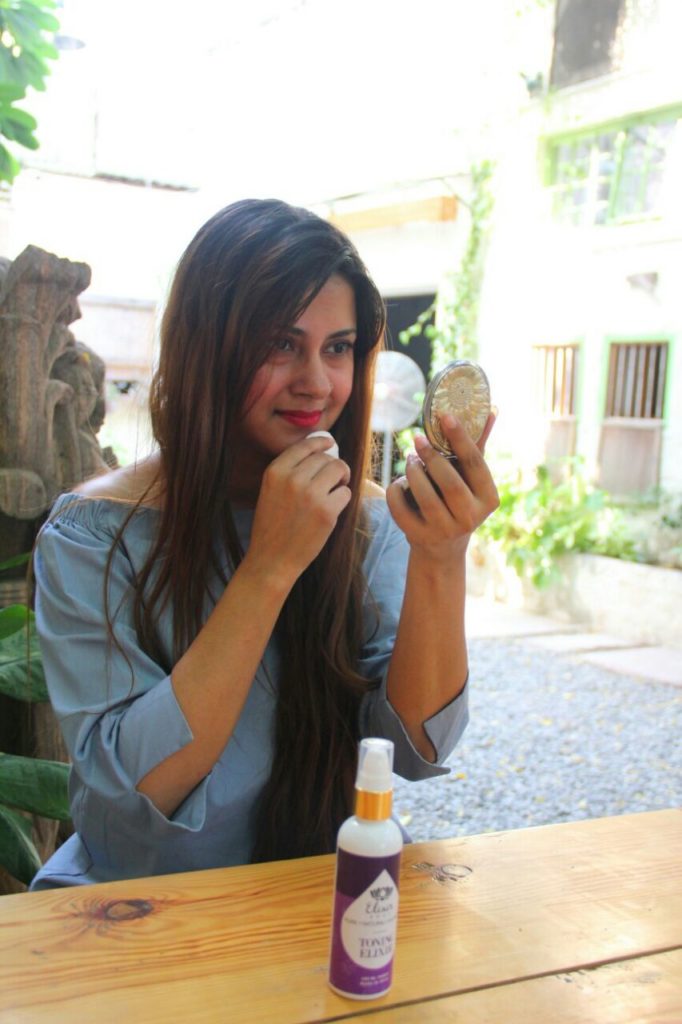 So what made me switch over to Toning Elixir by Elixir Shop. These are my top 10 reasons :
Toning Elixir is pure, natural and Ayurvedic.
It is ingredient rich : It has Hydrosols of Lavender, Geranium, Rose, Witchhazel , Chamomile mixed with Witchhazel & Lavender essential Oil. I mean so much goodness in one bottle. Are you even real ??? YES , IT IS !!!
My sensitive skin did not react at all after the first usage of Toning Elixir by Elixir Shop.
My face and neck felt and looked cleaner and clearer after a couple of days of using Toning Elixir by Elixir Shop.
My skin's sensitivity has come down. It is because it is practically working on the ph level of my face and neck skin. Lavender is known for treating skin with affection !
It also works on the scars / blemishes and you will eventually see them fading out .
My pores became less visible which means I eventually needed less makeup to hide them .
It didn't make my skin dry infact the lost glow and the sheen came back after using it regularly for 15 days .The Geranium Hydrosol is especially effective for maintaining the oil secretion for the dryer areas of skin.
The aroma of Toning Elixir has therapeutic effect … It instantly lifts your mood !
I didn't face the issue of teaming it with another product. Thankfully I am using Gold elixir facial oil and Toning Elixir goes well with it.
Toning Elixir by Elixir Shop is priced at 400 INR for 100 ML. You should be using it twice a day for sure and even then the bottle is going to last you for close to 45 days ( which is a good deal). It is for all skin type but it is a blessing especially for the sensitive skin. So all those who have been skipping toner for years because you were scared of rashes/ irritation can take my word and get Toning Elixir by Elixir Shop and here is how you get it :
Elixir Shop (Click it to order it online )
and Yes, Don't forget to say thank you !
Bye for now