Who else misses taking vacation with mommy. Well I surely do. Since, I am married and stay close to half an hour away from my mum ( I know that's not a lot), We actually haven't got any time in last 2 and a half years where we could just chill and relax and chit chat. However, This time around in the month of October, I took that extra effort and finally decided to do a small vacation with my mommy. I knew the kind of Vacation she will enjoy, I immediately decided to say yes to visiting this property called Shri Radha Brij Vasundhara Resort and spa, situated at Govardhan, which is close to 30 minutes away from Mathura.  Let me be honest here , I said Yes to this only and only for the mommy-daughter time . I really wanted to take her to a place where she would enjoy the most and considering that She has many responsibilities at home, I couldn't have planned anything which required a lot of time away from Home. This small little trip seemed like the best small getaway with my mommy and hence we decided to stay there for 2 night and 3 days .
We boarded the Taj express train from new delhi railway station and reached Mathura Station in little less than 3 hours. There was a car waiting for us the station and we left for  the resort. I have to mention that the first look on the resort was Beyond what I had expected. It is located bang opposite Govardhan ( It is said that lord Krishna lifted this mountain on this little finger to save all the brijwaasis from the rains ). The big Gate opens up to Shri Radha Brij Vasundhara Resort and spa which is spread across acres and is probably the biggest resort in and around Mathura.
Let me take you through all my moments Via the pictures which we kept clicking through out our 2 day vacation.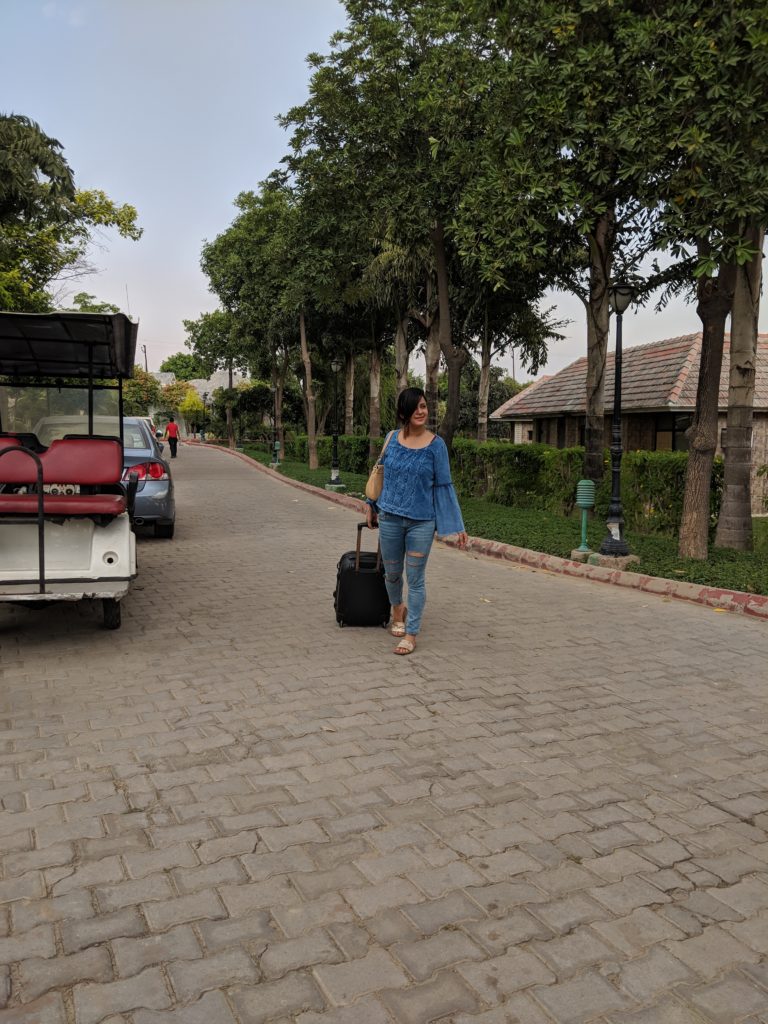 The first thing which came to my as I entered was "OMG, It's Huge"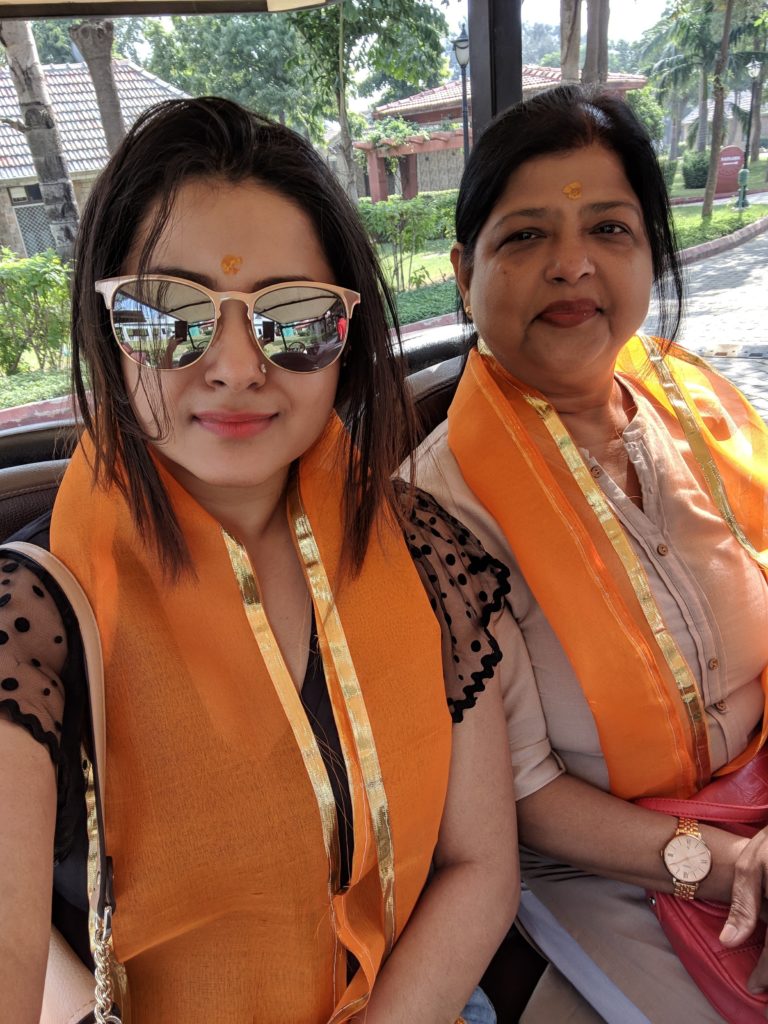 As we entered, We were welcomed with a tikaa and this cute litte chunari.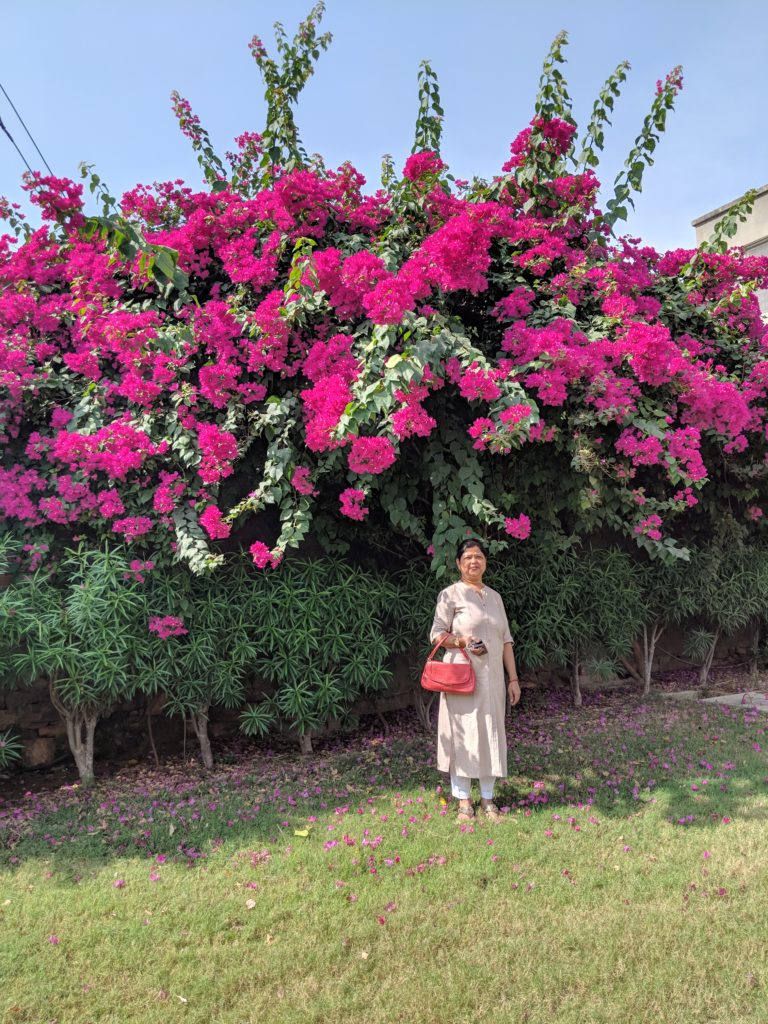 Mommy getting herself clicked at one of the cutest spot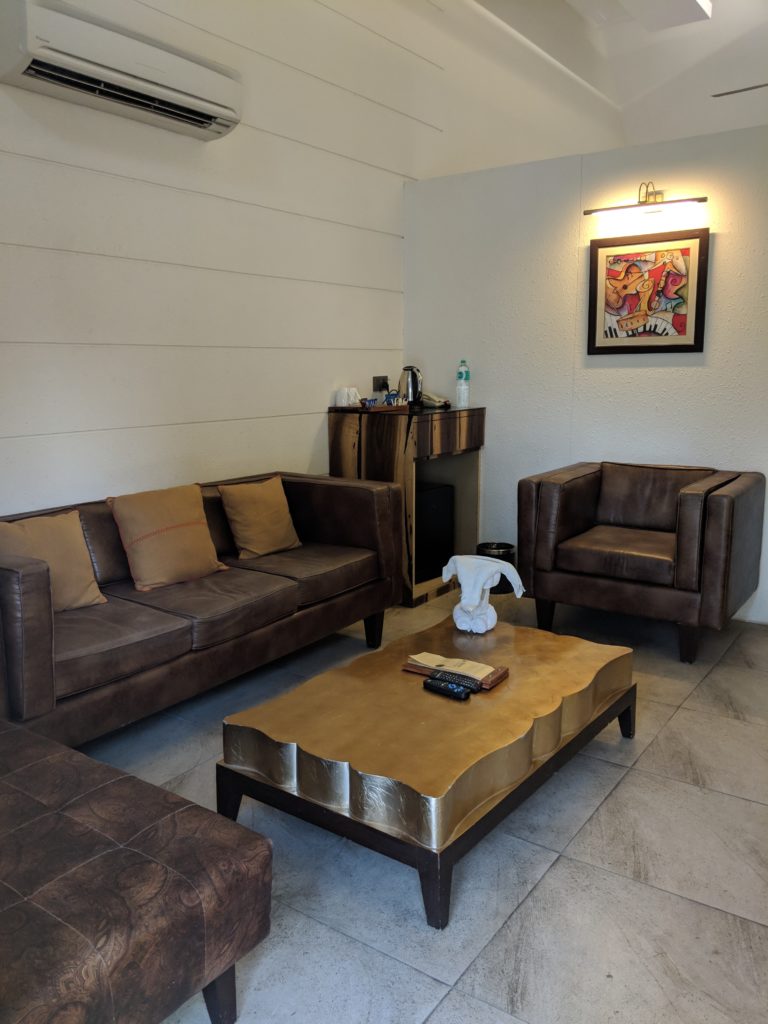 The living area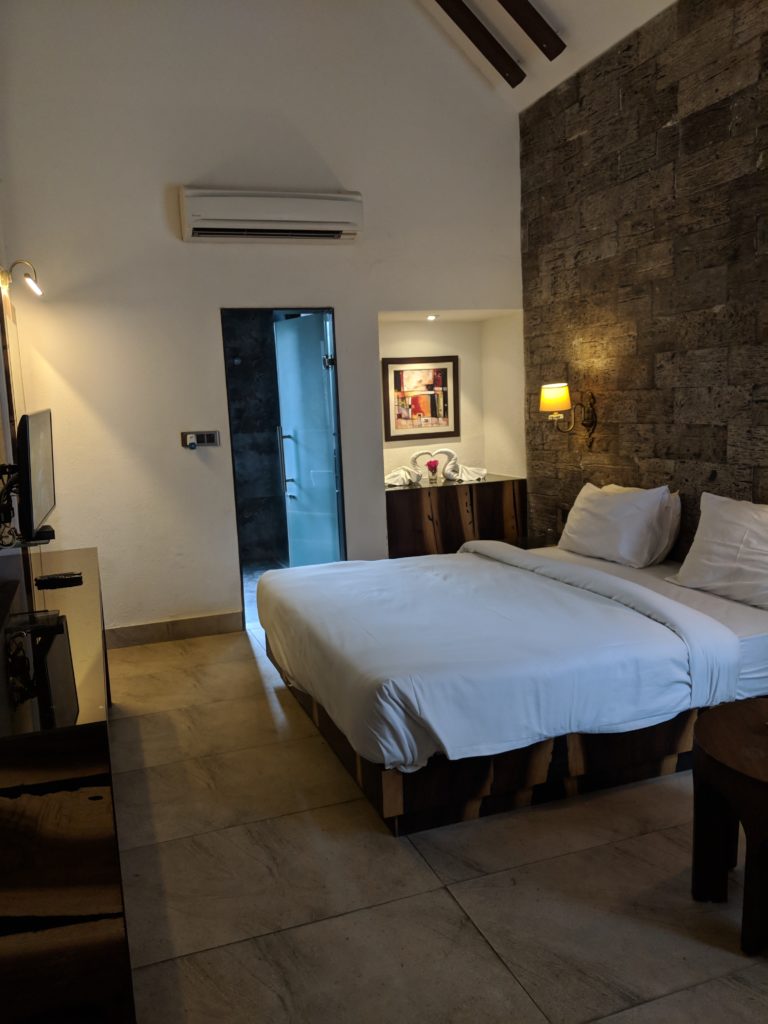 Bedroom 1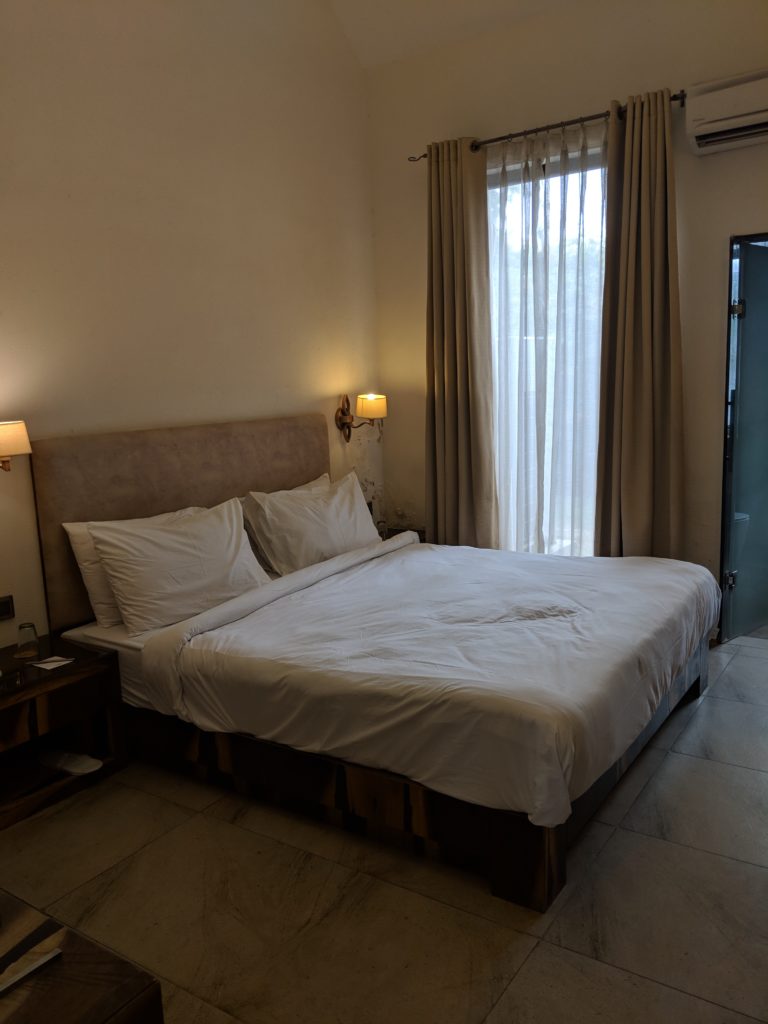 Bedroom 2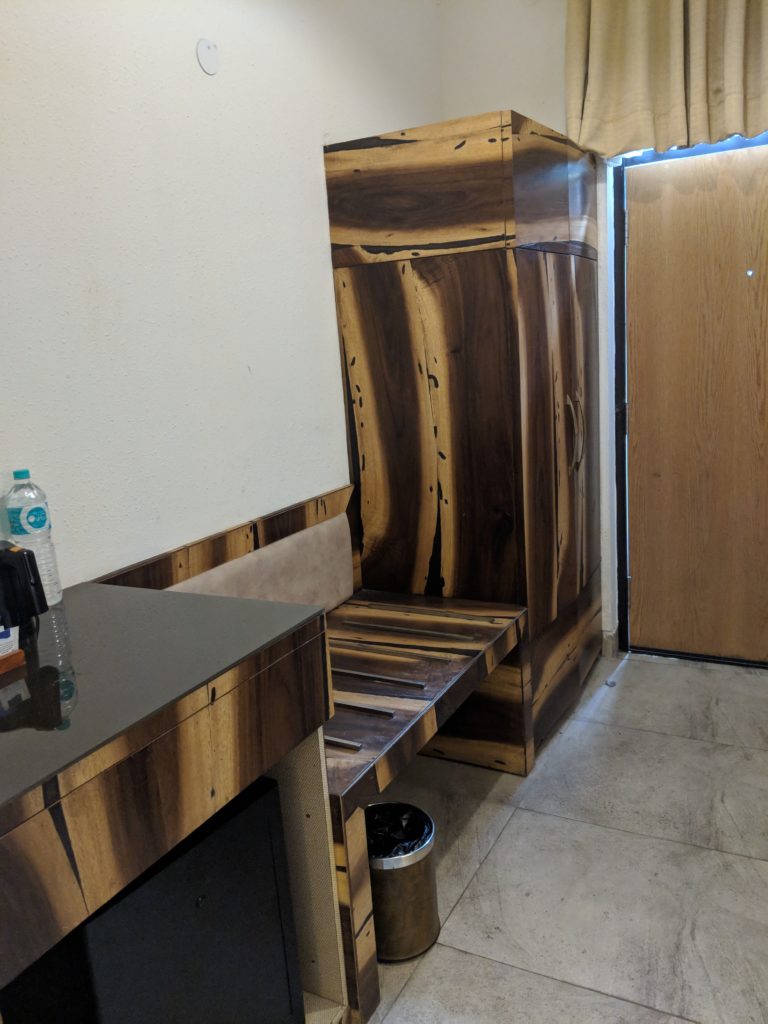 Cute little lobby in the room for the wardrobe, iron
One of the cozy corners of in the bedroom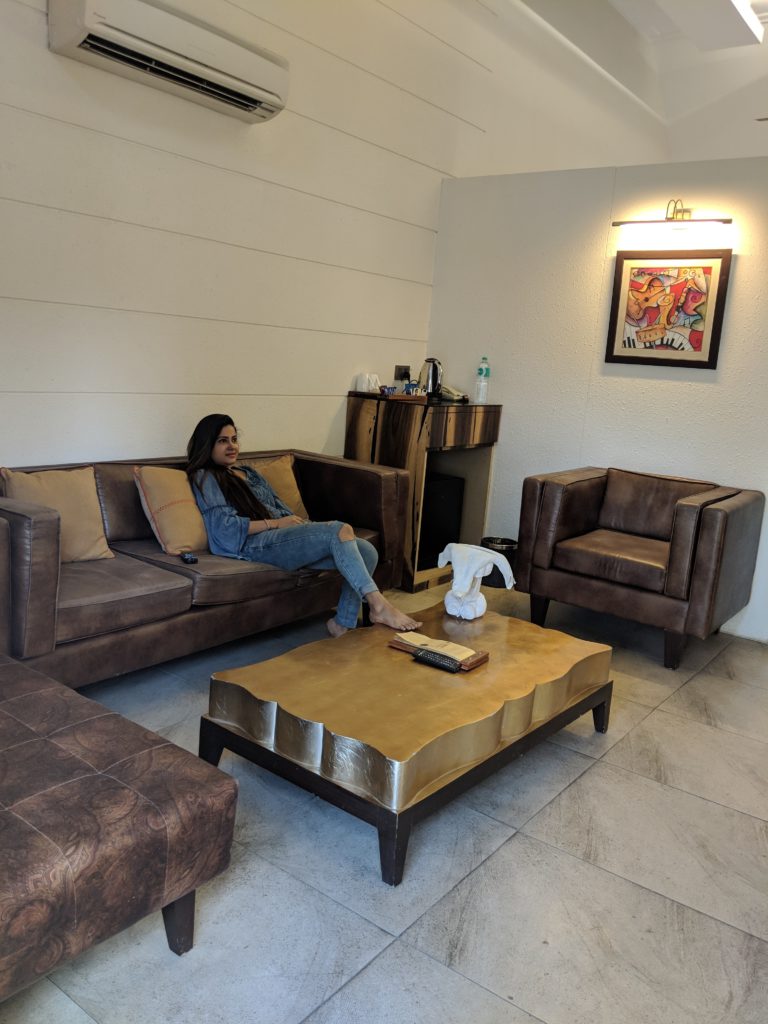 Chilling in the living area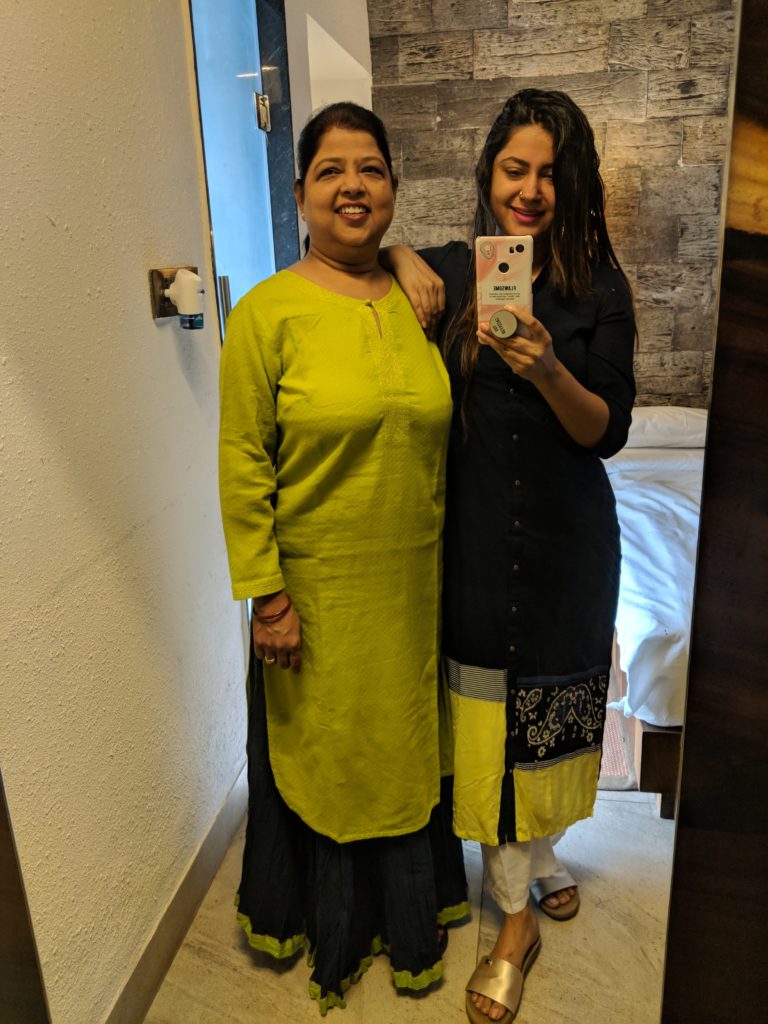 Mommy-daughter Time
Evening tea with mommy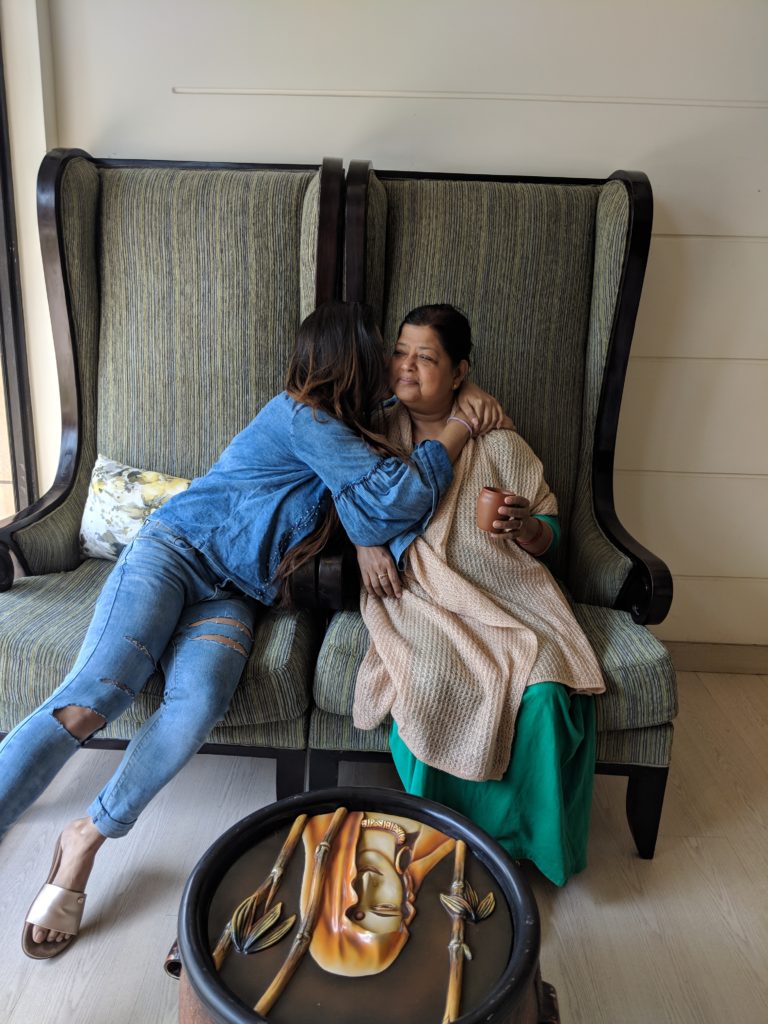 Post spa treatment with Mommy .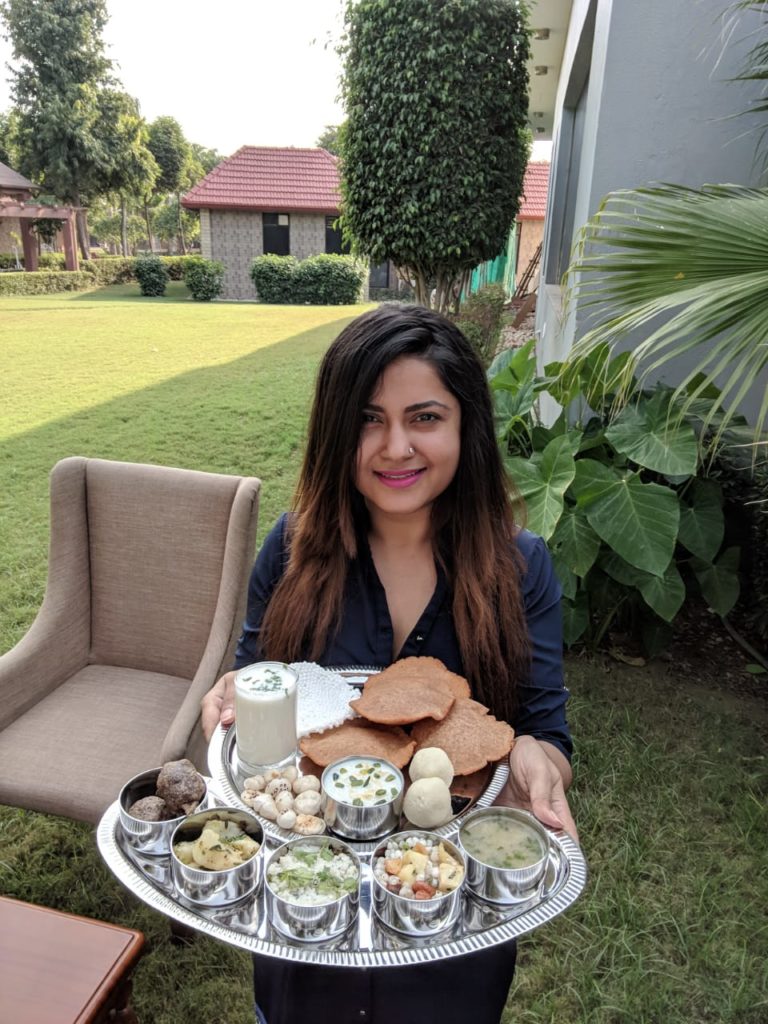 One of the yummiest thali of Navratri that we relished.
Here my reasons why you should be Visiting this Shri Radha Brij Vasundhara Resort and spa:
Its super close to Delhi.
Easy on pocket.
The Resort arranges the visit to the Mathura , vrindavan and nearby areas which makes it extremely convenient and comfortable.
Pure Vegetarian Food with Not even Onion and garlic
Stay close to nature yet in luxurious way.
Do let me know if you happen to take your family to this property . I would surely recommend it for 2 to 3 nights.
Hope you enjoyed scrolling through my pictures.
Much love
XOXO