History always repeats itself and so does fashion. There are certain styles which come back again & again in different forms. One such fad is bell. Bell always makes a comeback somehow or the other. We all the die-hard fans of bell bottoms but this time around it's the Sleeve which is making a statement. Yes, you got it right. The third statement sleeves for the year 2017 is Bell-sleeves.
Bell sleeves were a rage during 1970's not only internationally but locally too. In fact this time around, You can sport these sleeves in your blouse with your Traditionally Indian saree or even as the sleeves of your traditional salwar  kameez. The fun element added by the Bell sleeves is beyond the reach of regular sleeves. These bell sleeves are bound to make statement as there are no rules this time. The size of the bell is no hassle, You can go as big as you want. Throw in some ruffles and few frills in the bell and you have you favorite dress or top ready with Bell sleeves.
This is one the most fun shoot I have done lately, for the simple reason that I personally love bell sleeves so much. The one I wore this time is a peplum High low top with Huge Bell sleeves. The beauty of a bell sleeves is they actually rock in almost every fabric. Some of my most comfortable bell sleeves are actually in Cotton. The one which I am wearing is Sandwash satin Fabric. The fabric is extremely rich and has an inert shine which allows you to wear this top for special or Fancy occasions. Bell sleeves are my definite must have sleeves for 2017.
Below are my pictures. All details of outfit and the makeup at the end of the post.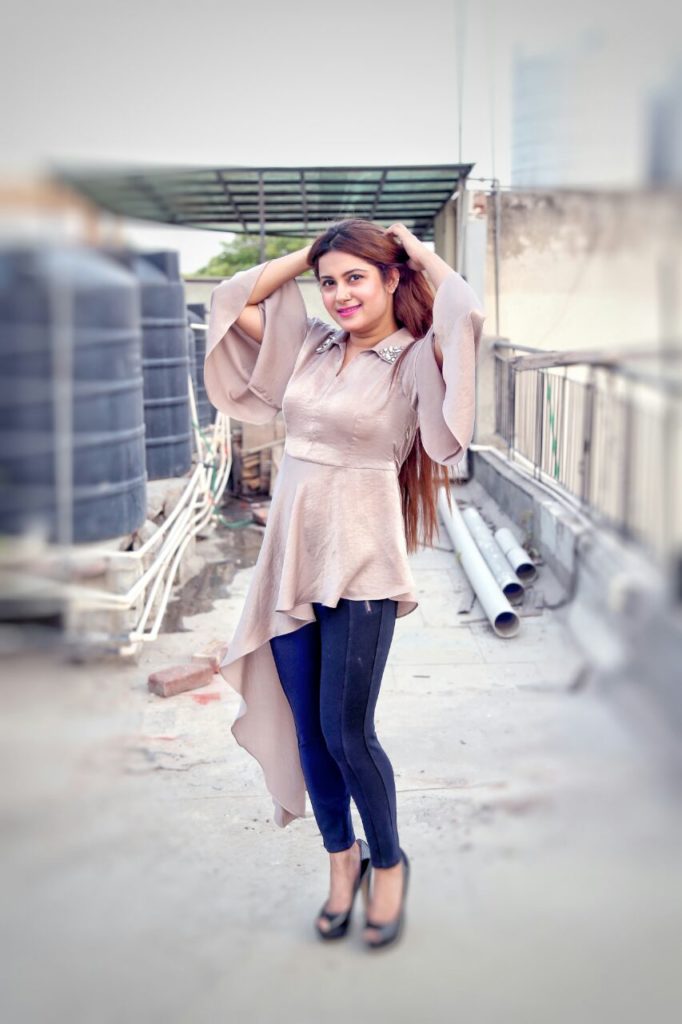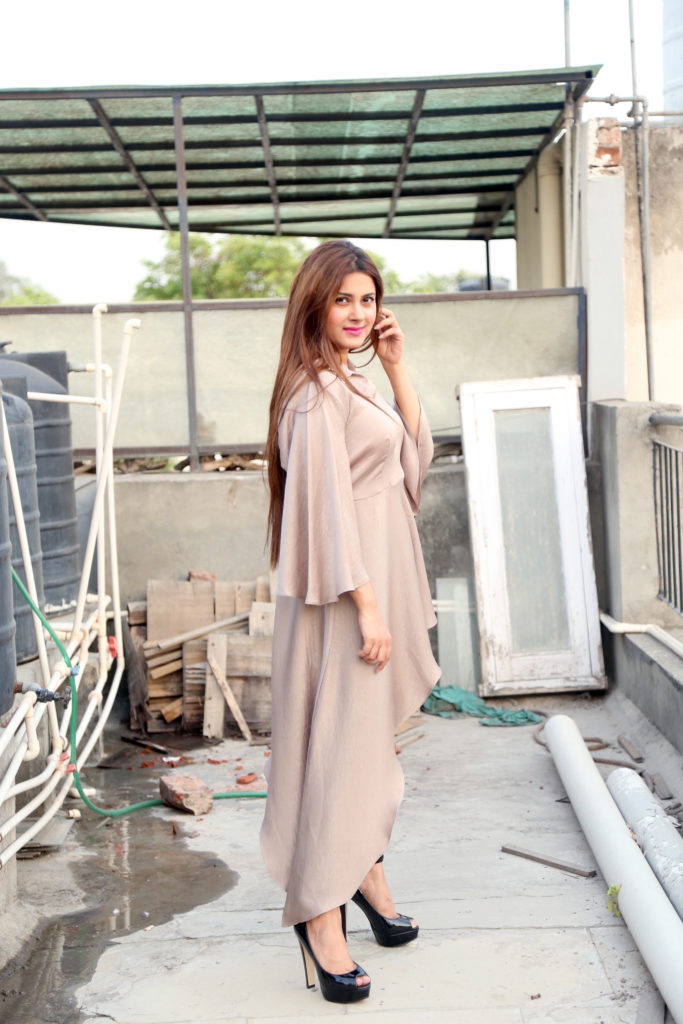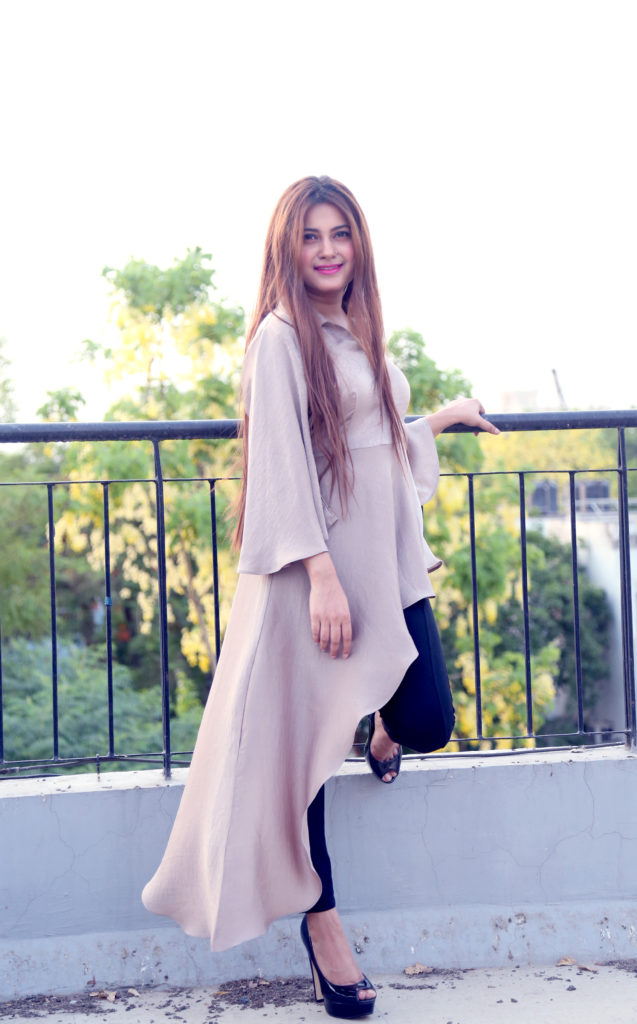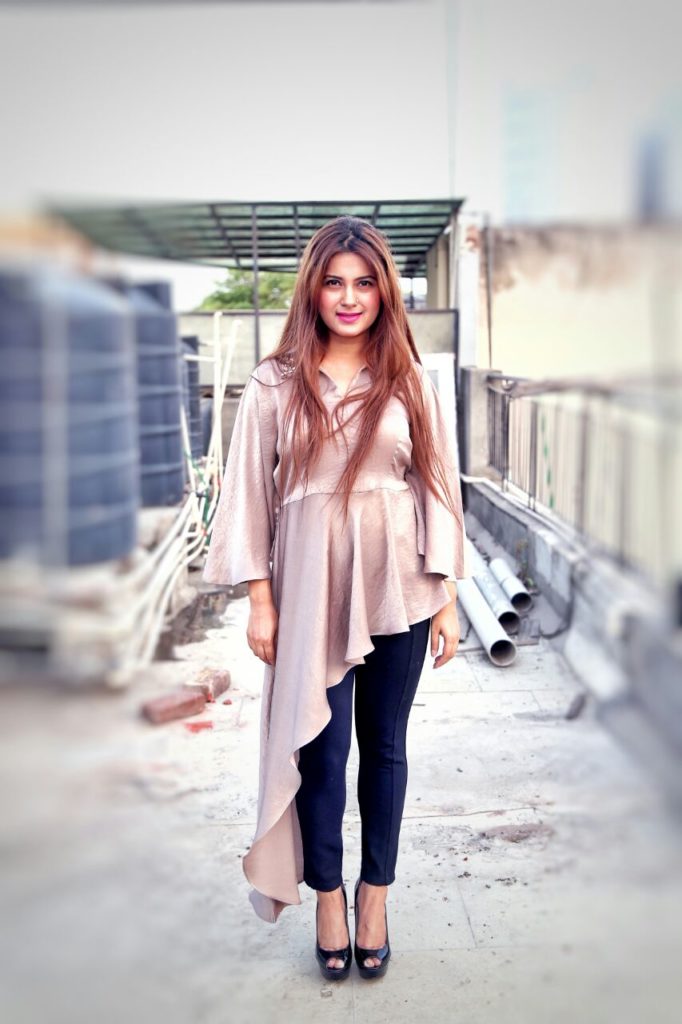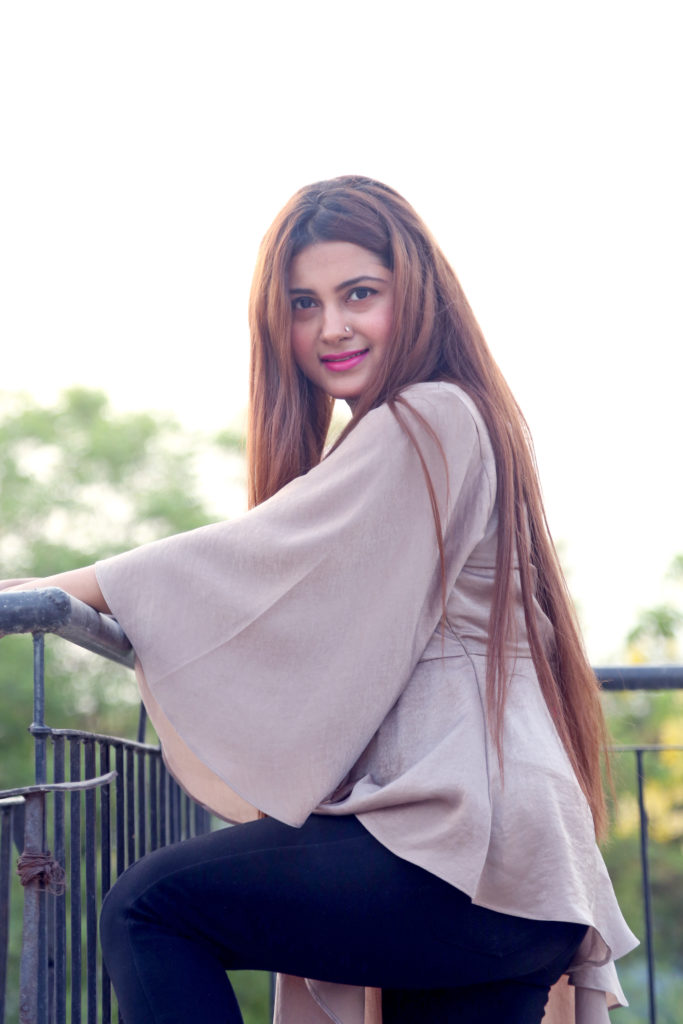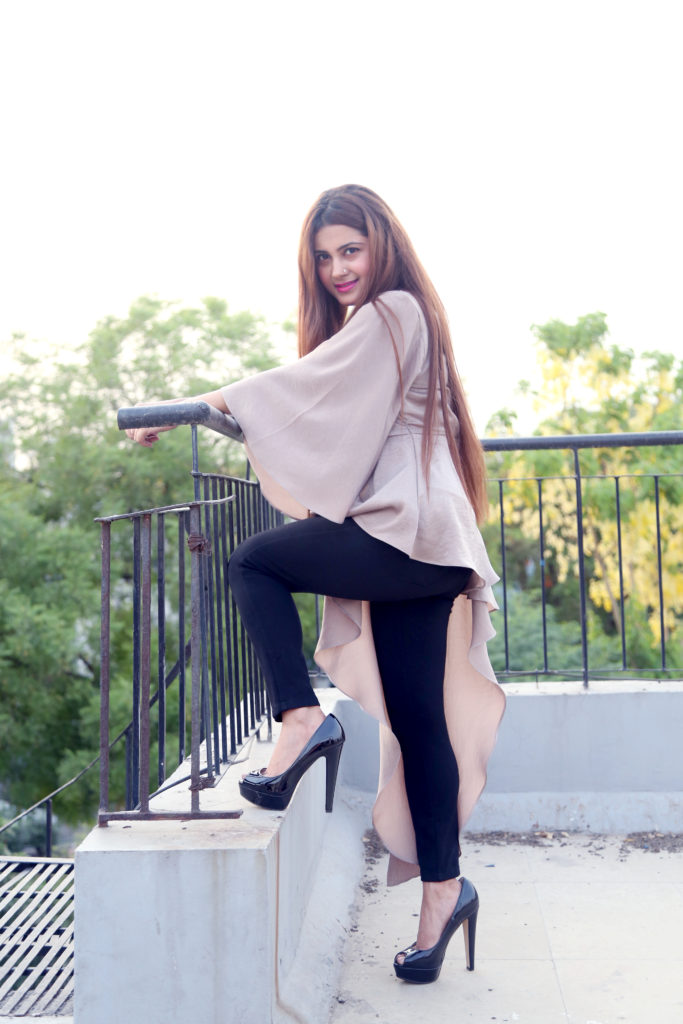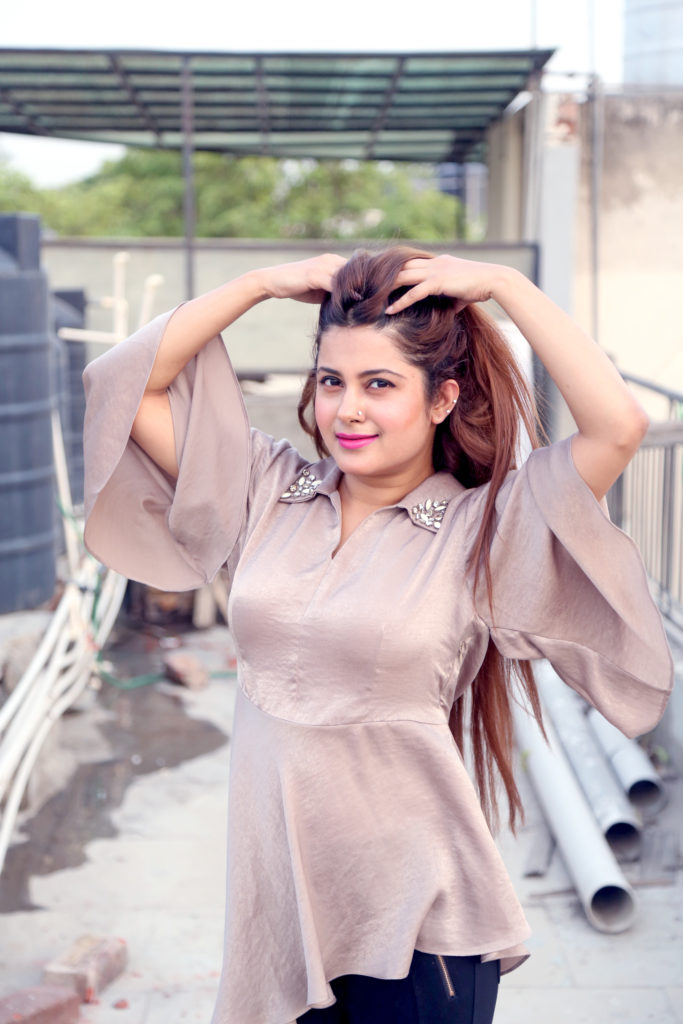 Top with Statement Bell Sleeves by TISHARTH by Shivani
Shoes by Steve Madden
Eyeliner by Maybelline
Blush by Mac
Lipcolor by Colorbar
Pictures by Lakshay
Do let me know your thoughts on Must have statement sleeve series.
By the way, if you haven't till now, You can read The other two must have statement sleeves here Statement sleeves part 1 & Statement sleeves part 2
Your comments are awaited my loves !