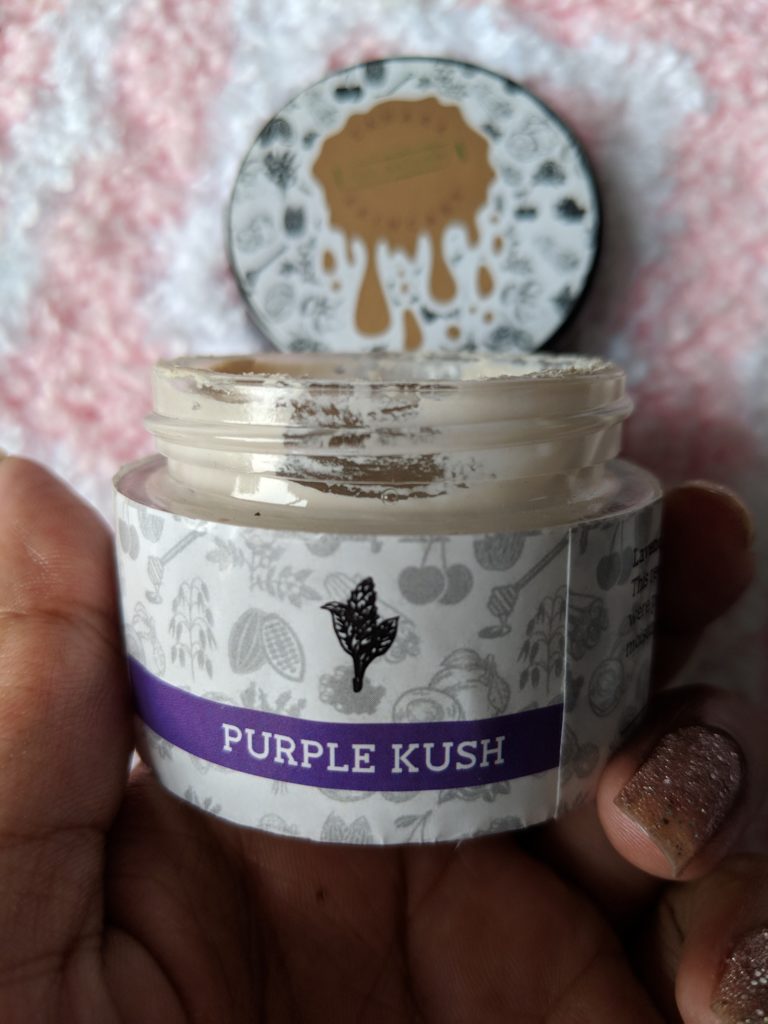 It's actually been more than few weeks that I have been using Purple Kush Facepack by Zahara Skincare. If you are following me on Instagram you would know that I have been applying it more than once in a week and therefore  it is actually High time that I do the review as most of you have been asking me to write about it at length.
This time around I am thinking of answering your questions in detail rather than just writing about my own experience. But to start with let me first tell you more about Purple kush by Zahara Skincare.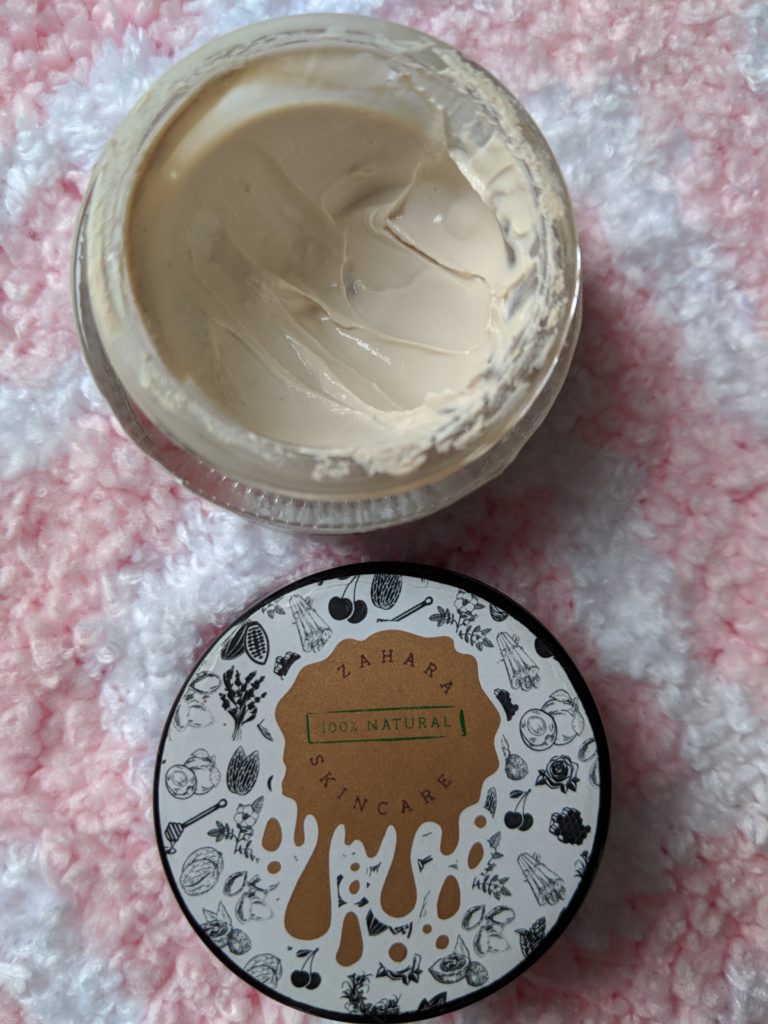 Zahara skincare is a 100% natural, Organic skincare Brand with each product as well as the ingredient being handpicked and handmade. Purple Kush by Zahara Skincare has Lavender as its main ingredient Apart from bees wax and shea butter. This recipe traces back to mogul empire where women would pick the best of lavender flower mixed with all sorts of ingredients for hair, Body, skin and the lavender tea.
The combination of Lavender alongwith bees wax and shea butter treats acne, heals burns while leaving your skin supple and moisturized.  This face pack is priced at 750 Rs.
My experience with Purple Kush By Zahara Skincare:
I have a combination sensitive skin and use it 2 to 3 times in a week for not more than 7-8 minutes. For my skin type, It wasn't drying at all however, Post wash I did apply a bit of moisturizer just for my own satistfaction, though it wasn't needed. I don't suffer from acne but Yes there are days when my skin looks dull and not so clear. Purple kush immediately gave a dose of energy to my skin. My skin looked fresh, young, supple and radiant post every use of Purple Kush by Zahara Skincare.
So that was about my personal experience with Purple Kush by Zahara, Lets now take some interesting question by you :
Q:  It is for which skin type?
Answer : Oily, Normal & Combination. Those with oily skin can keep it for as long as 15 minutes. Whereas the rest should keep it upto 5-7 minutes.
Q:  Would you recommend it for dry skin?
Answer :I would not actually. Dry skin can skip it.
Q:  Does it help in tan removal ?
Answer : Eventually it might. But that's not the real deal with Lavender. Lavender which is the key ingredient of Purple kush by Zahara Skincare is known for its medicinal properties. It is amazing when it comes to treating acne or even detoxifying your skin.  The primary reason for using Purple Kush should be Clear skin!
Q: Is it good for monsoon ?
Answer : yes, yes, yes. You can use it in any season.
Q: Is it good for combination skin ?
Answer : I have combination skin which is also sensitive. So yes, it is good for combination as well but don't keep it for too long. 5 -7 minutes is good enough !
Q: Will it help in sunburn ?
Answer : It will definitely sooth your skin so yes , It can be used for sunburnt skin too.
These were some of the most common questions that were sent to over emails & messages. Do feel free to post your questions in the comment section below ( If it hasn't been answered here ).
Hope you enjoyed the read.
Bye for now !