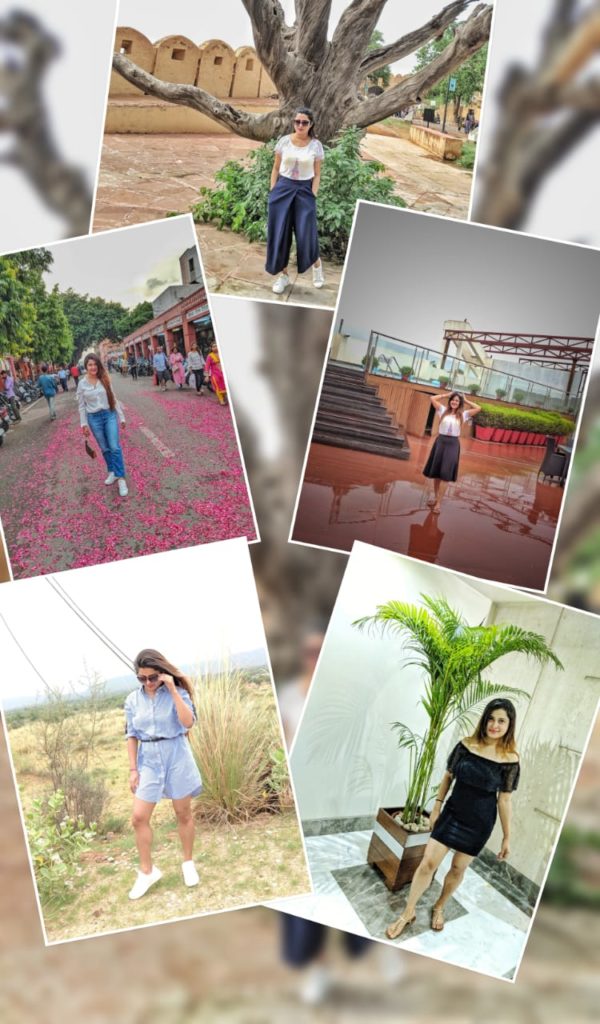 Jaipur  Moods With  Elle Boutique India
Last week we travelled to Jaipur and trust me when I say this, This time around Jaipur had a different vibe altogether. It was Sunny when we reached , Then it started raining and eventually It was a cool breezy evening. I mean That's not the Jaipur I had seen in past. In fact, the best bit is I could really experiment with clothes since There were so many moods during the entire trip.
For this particular trip I collaborated with Elle Boutique India  and picked up my entire Jaipur wardrobe from them. I can't believe How easy it was to select various looks/ outfit from their huge collection which  has something for every occasion (of course, no ethnic wear).
You want something Casual ; They have it
You want semi formal ; They have it
You want indo western ; They have it
You Want something to wear to a party ; They have it
I am not kidding they have played so much with the fabrics that it's not even funny. They have cotton, silks, rayon, Denims, satin and much more so that you can choose as per the mood and the need.
Anyway I am going to share my each outfit along with the details like why I wore, what I wore !
Enjoy the pictures:
Look 1 :
Striped shirt Dress which is pure cotton is best suited for long journey. I paired these with comfortable sneakers. The shirt dress also had black lace work around the shoulders and a belt to add the defination.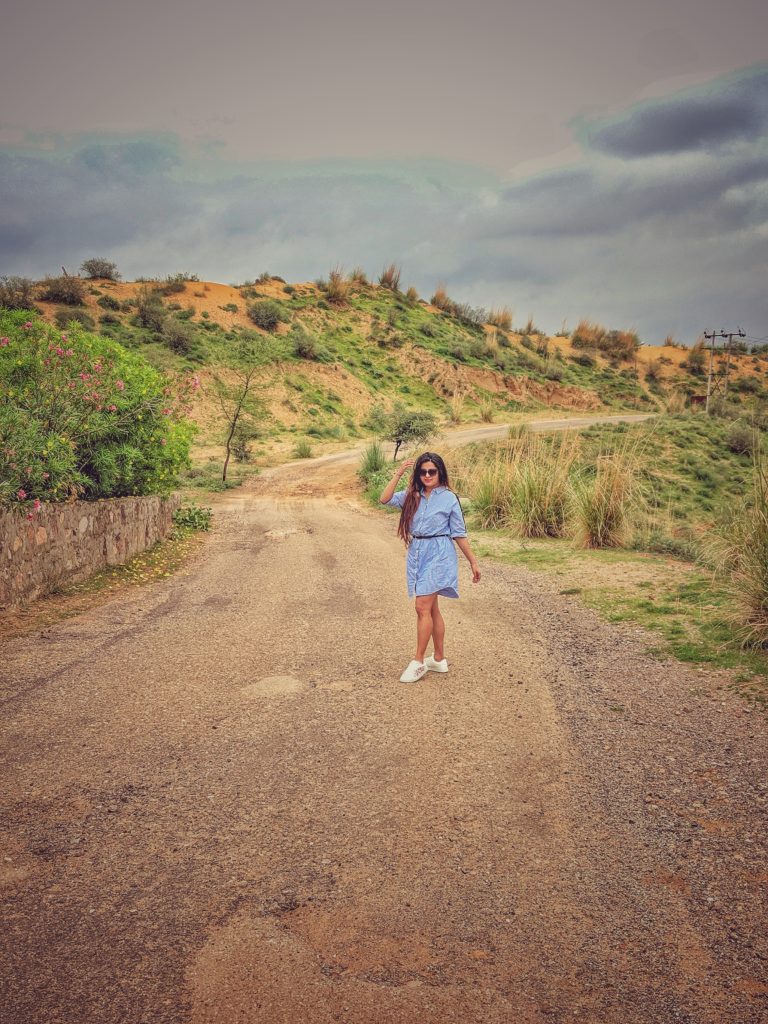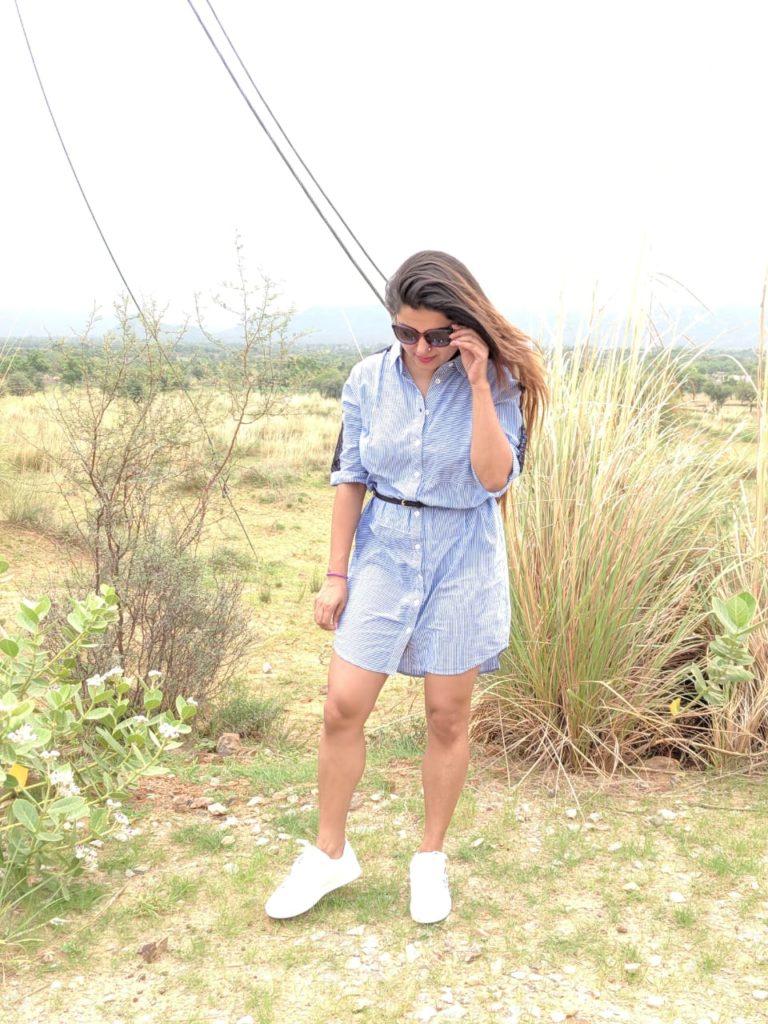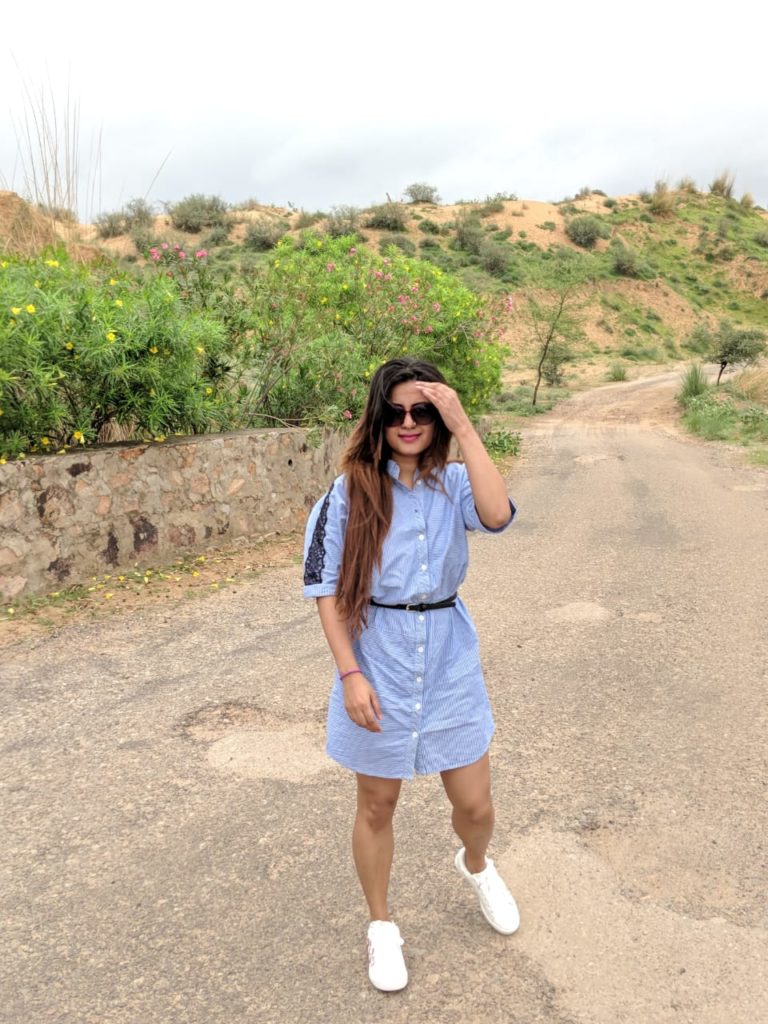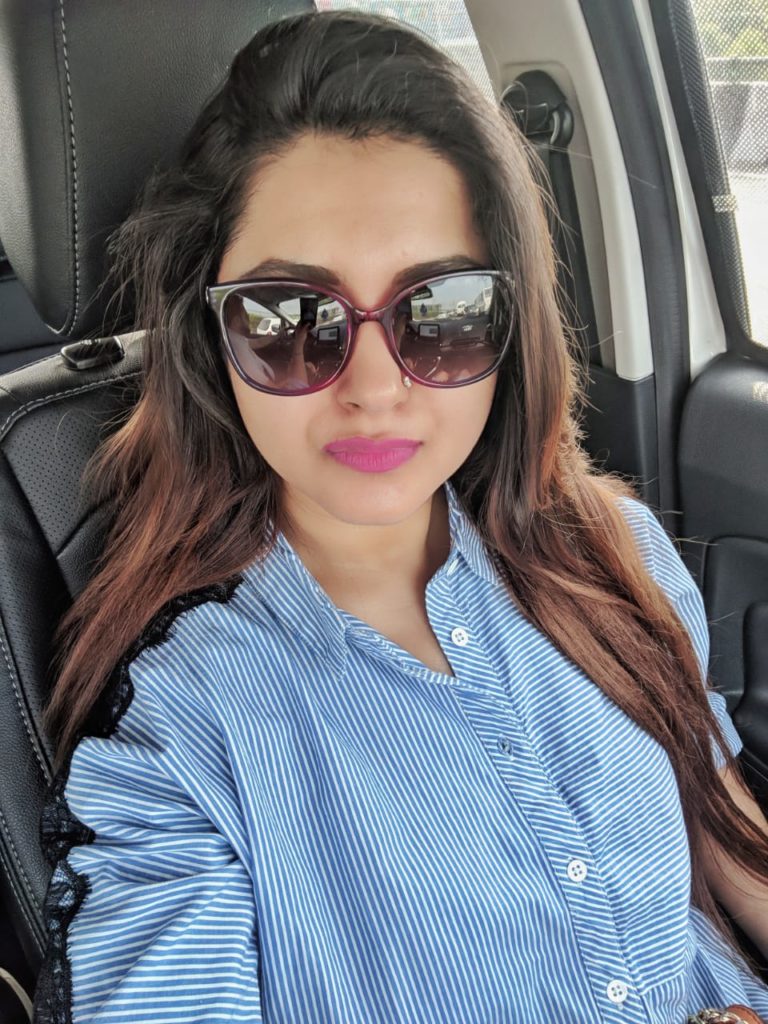 Look 2:
Yellow and blue is a combination which never fails and therefore paired a well fitted Slogan tee with a blue layered Culottes. Cute right ?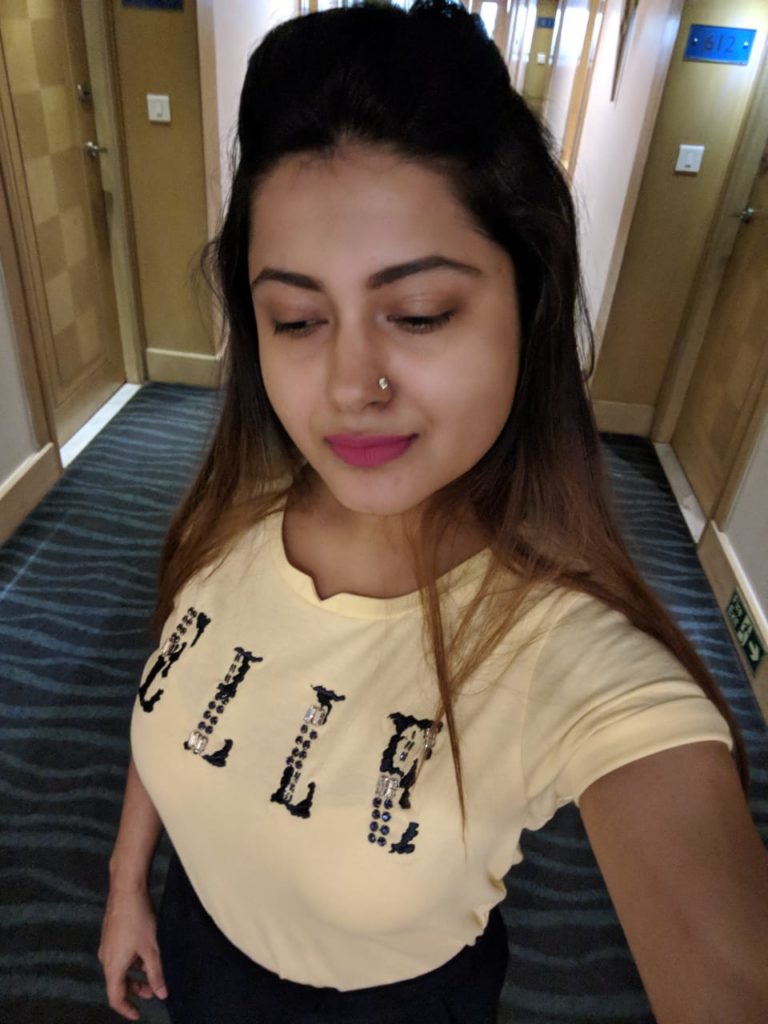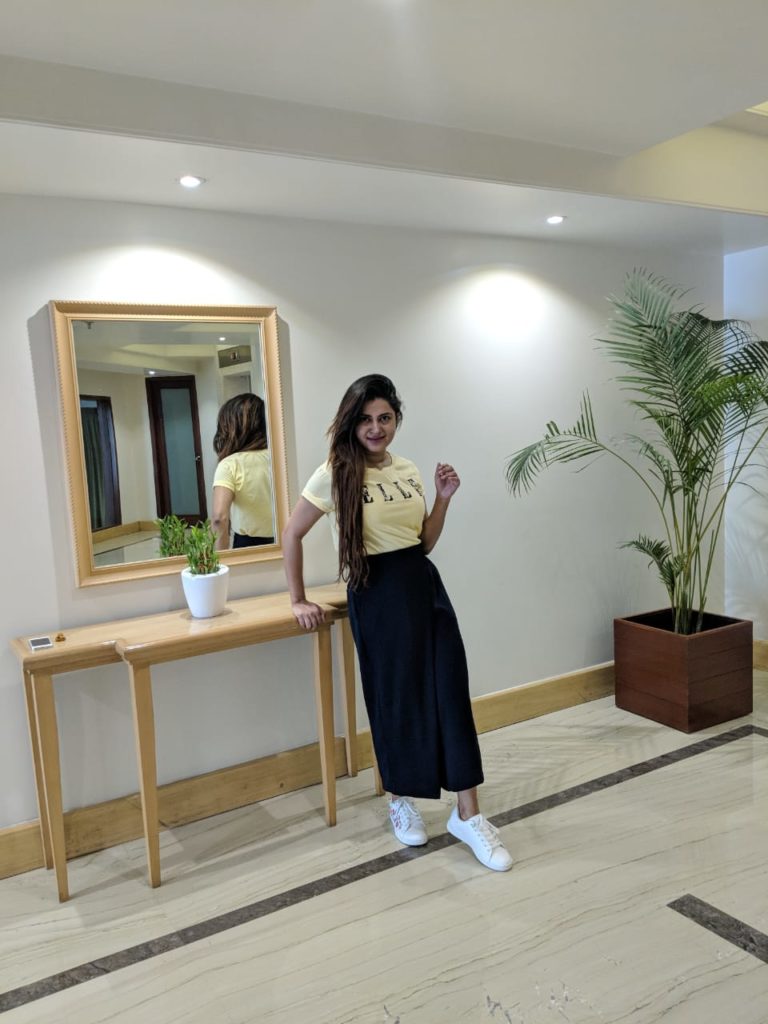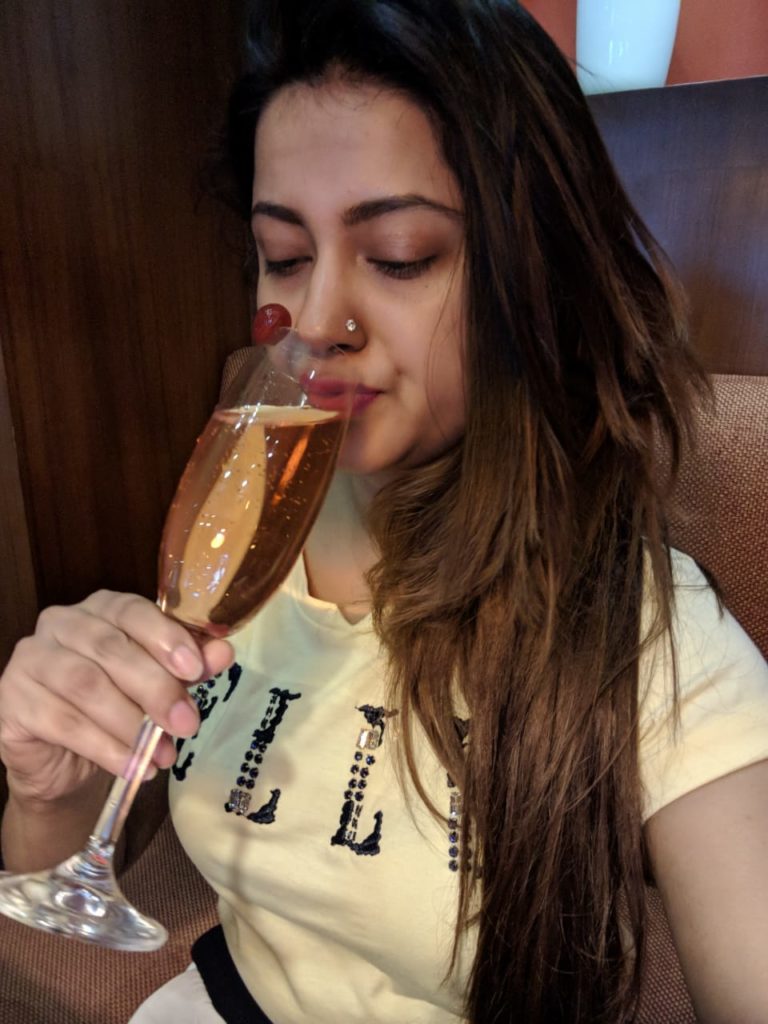 Look 3 :
I was going out to chill a bit on the friday night and what better than a little black dress with some frills and laces .. Even better . Isn't it !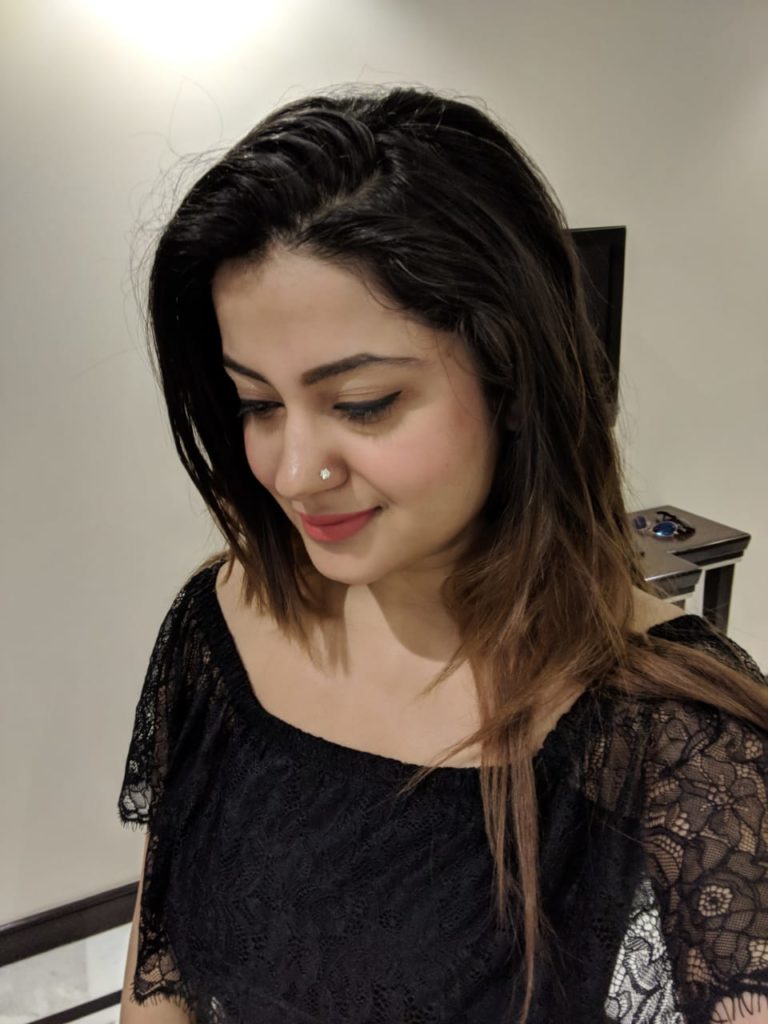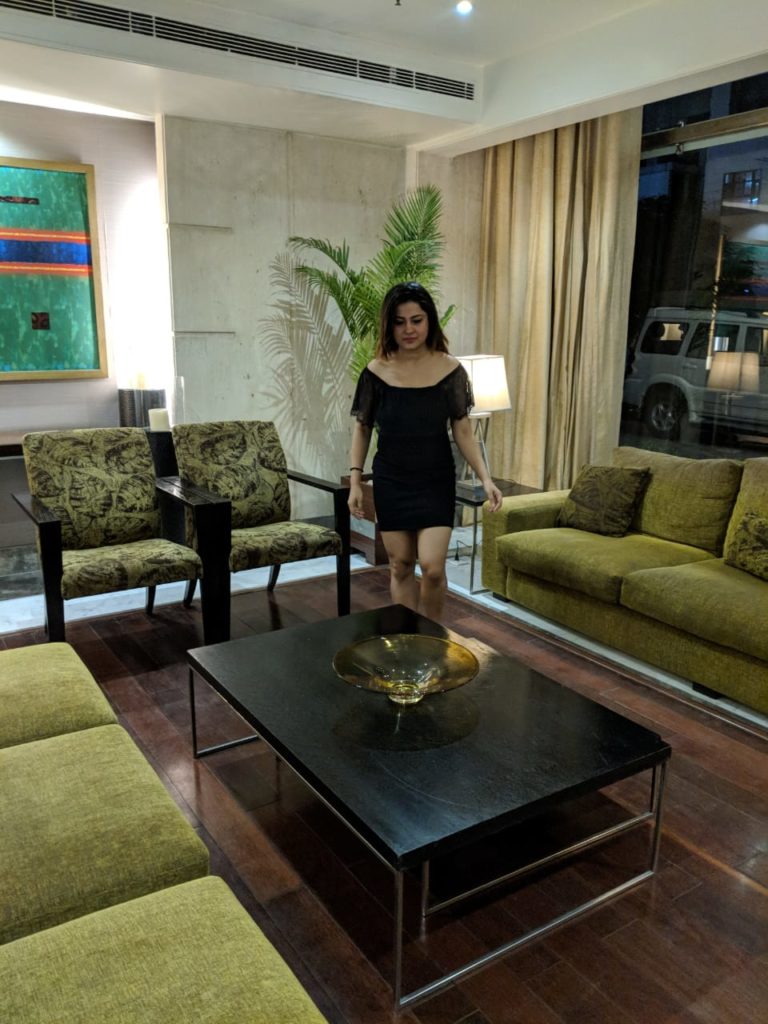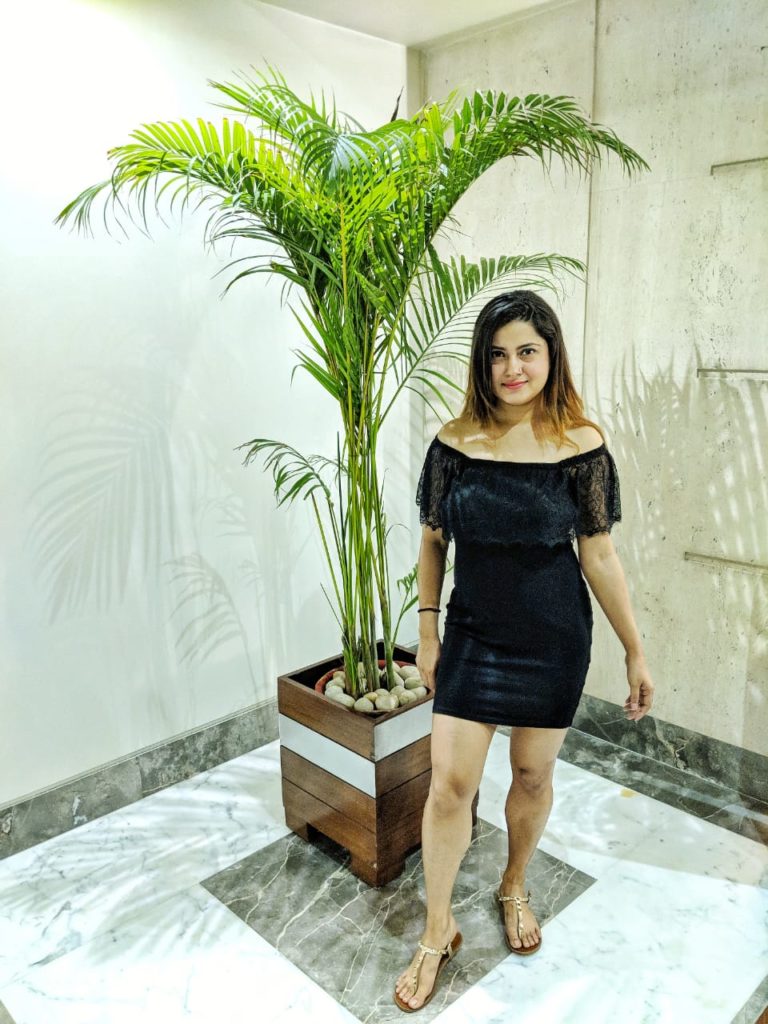 Look 4 :
It was raining the other day and I loved the breeze on the terrace by the poolside. I ended up wearing A line knee length black skirt with a delicate white lacey top!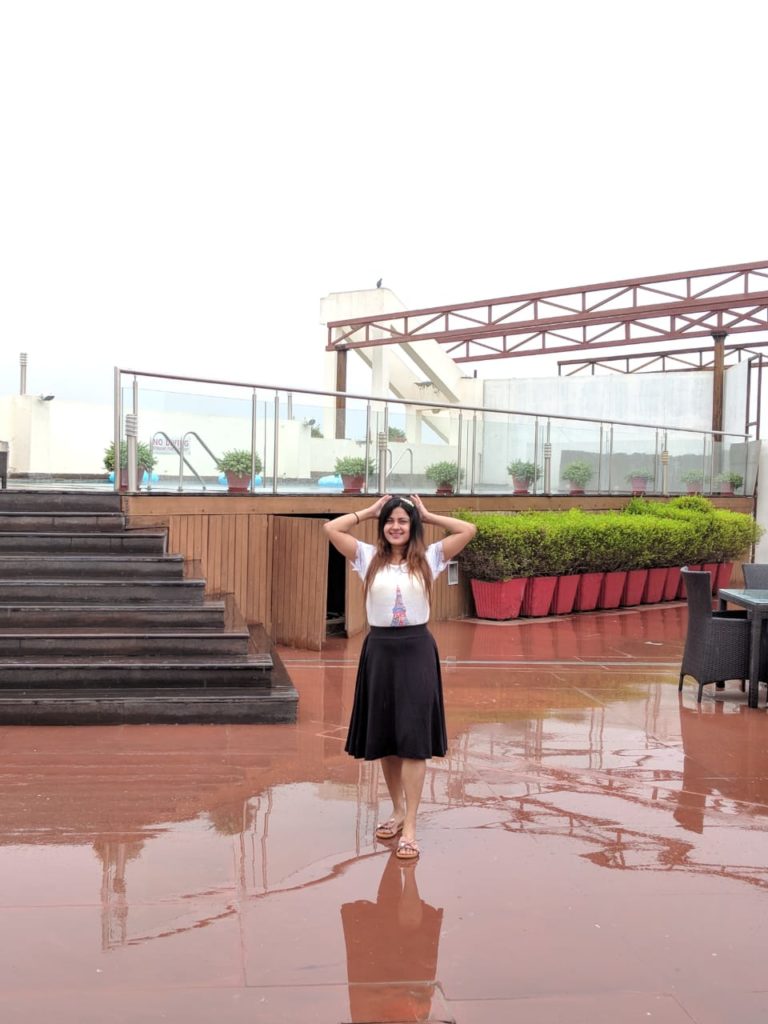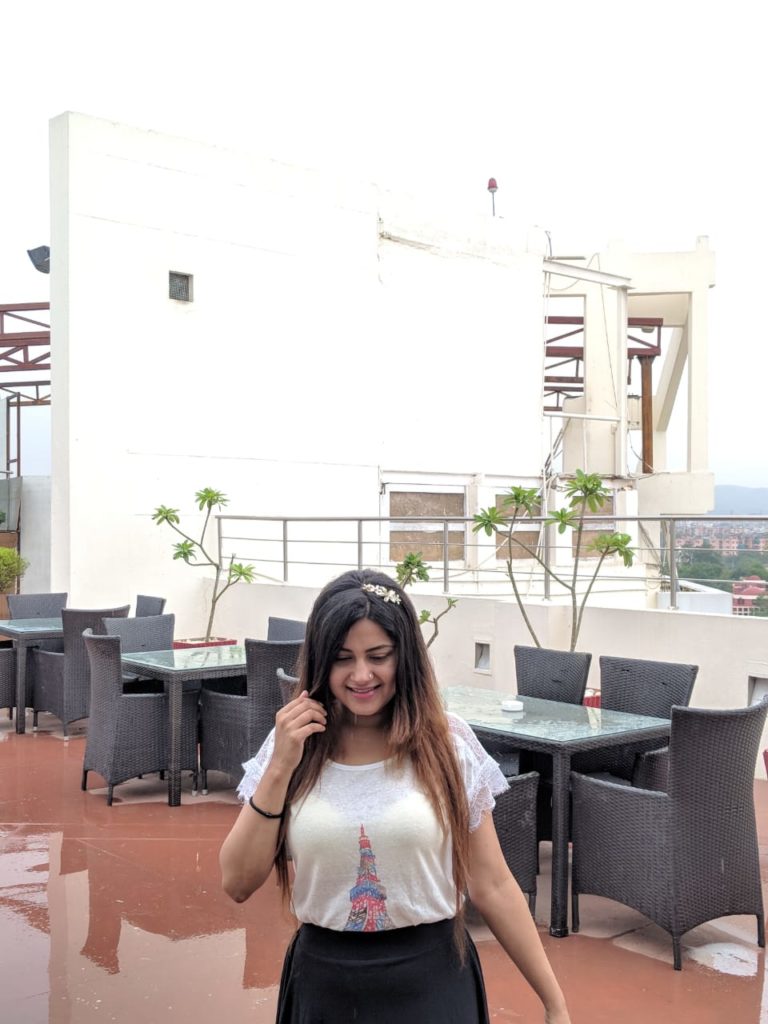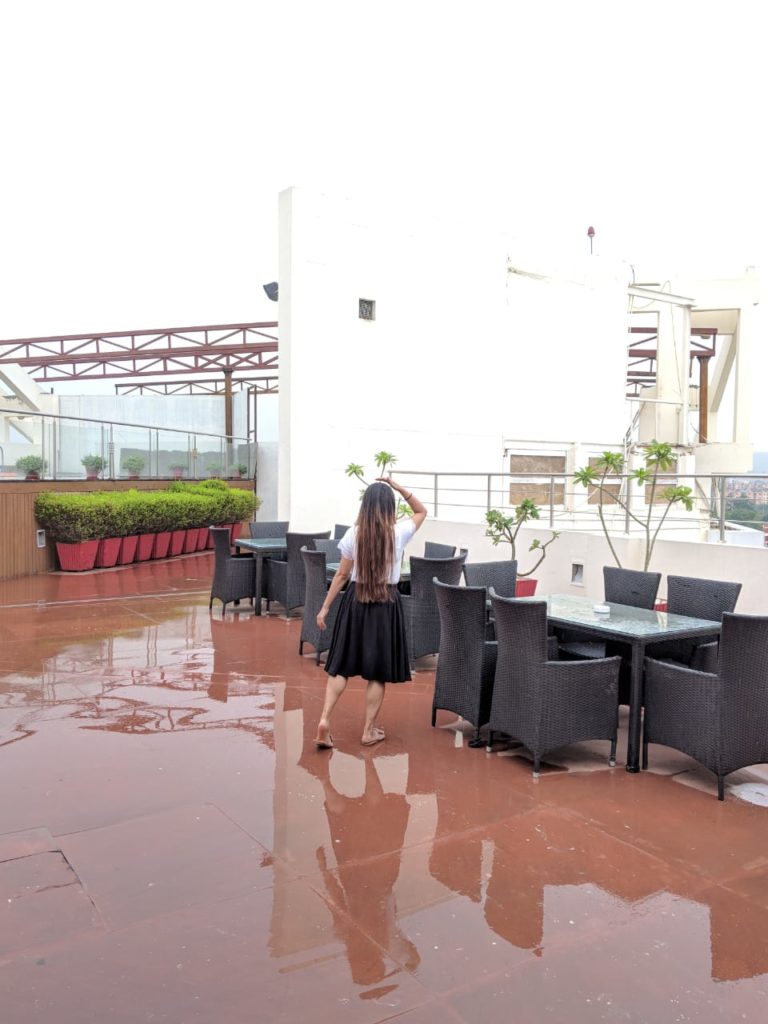 Look 5 :
As I planned to head out to the local markets of Jaipur, I wanted to wear something elegant & classic.  Simply paired my Blue ankle length High waisted boot cut denim with Satin white shirt.  I have been longing to find that One white shirt which is an all rounder, found it finally.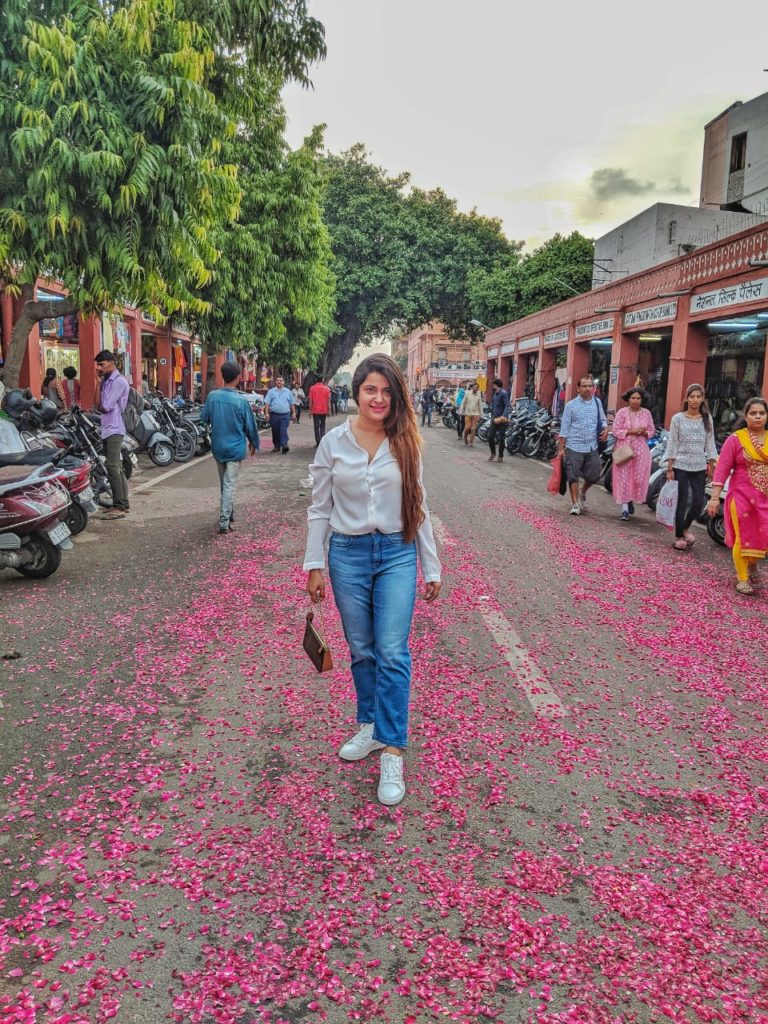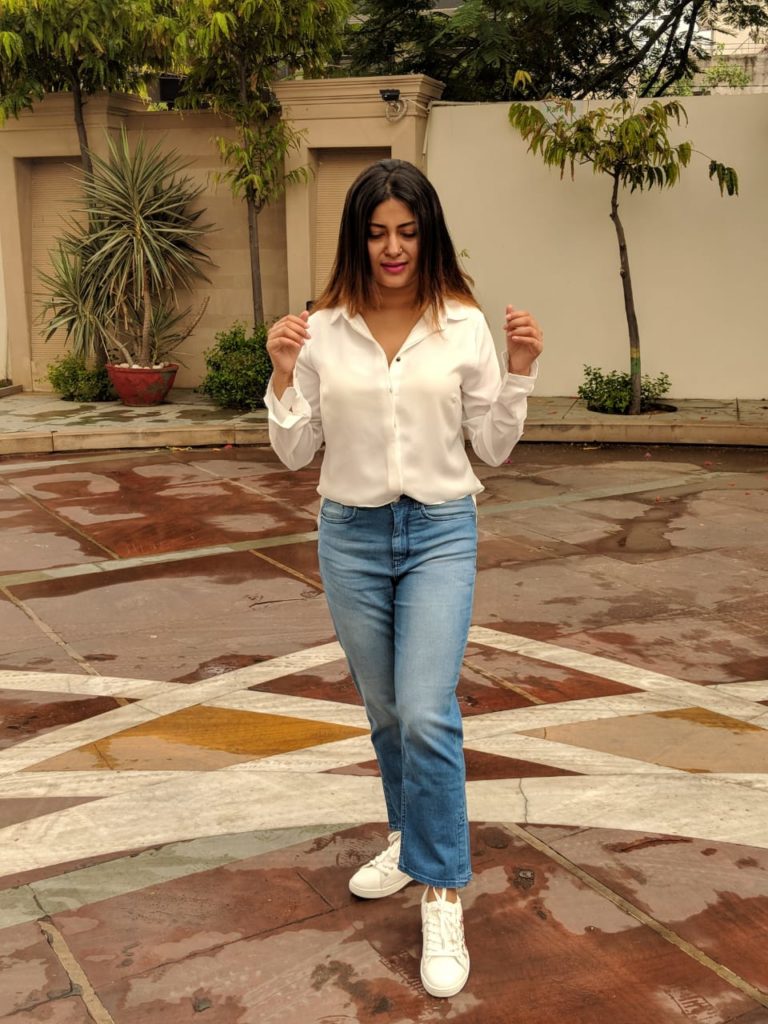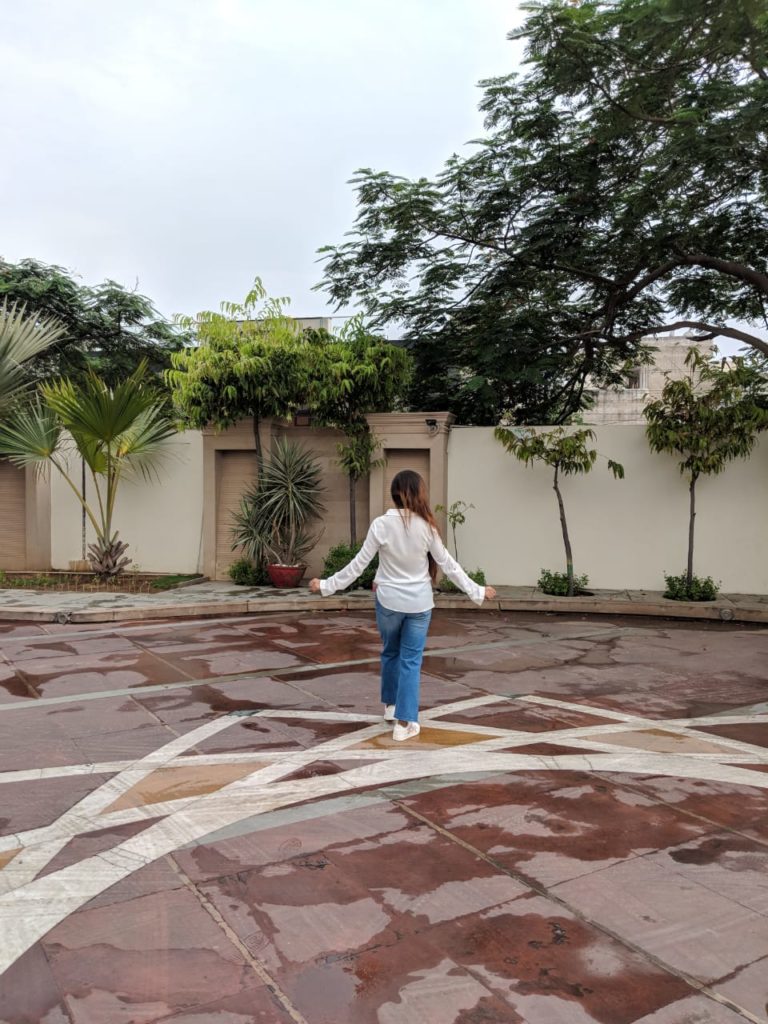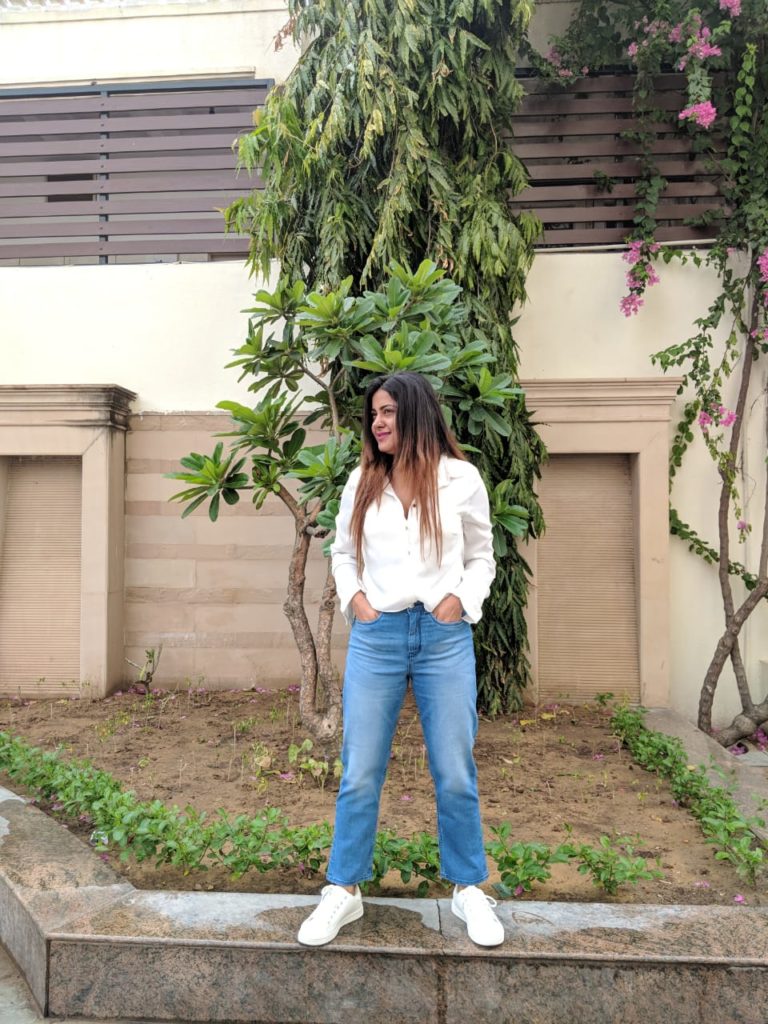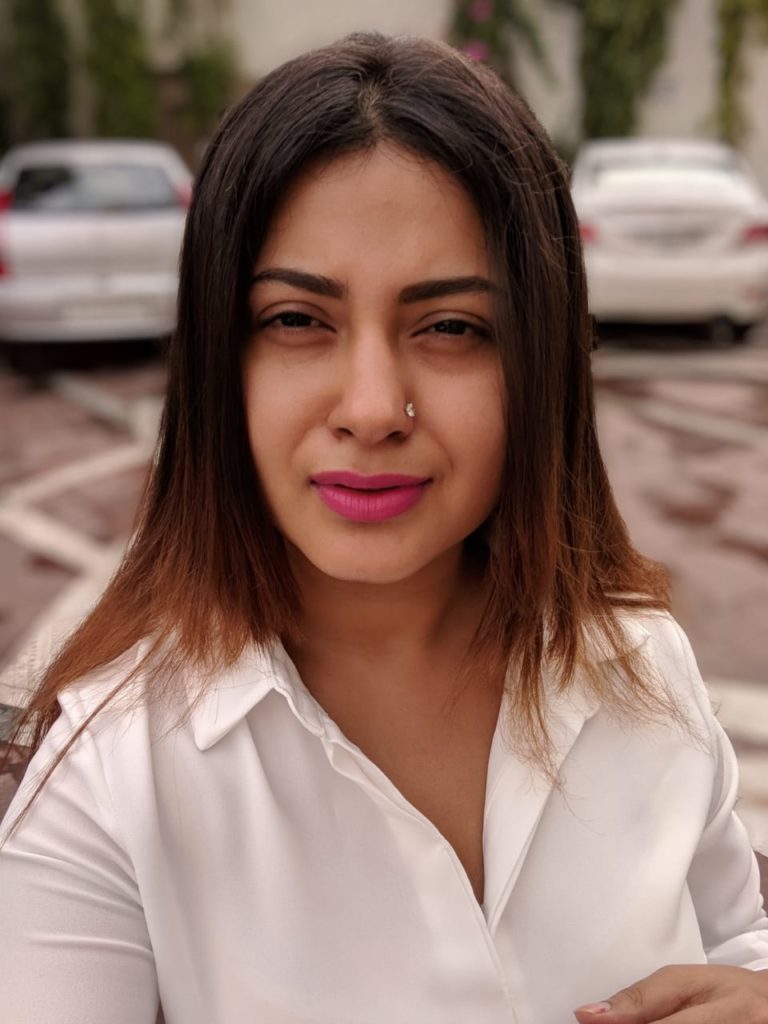 Look 6:
Last day in Jaipur and that too a long one. I was first planning to go for sight seeing and then head back to Delhi. This time around for travelling I chose to team the lacey white top with the blue layered culottes.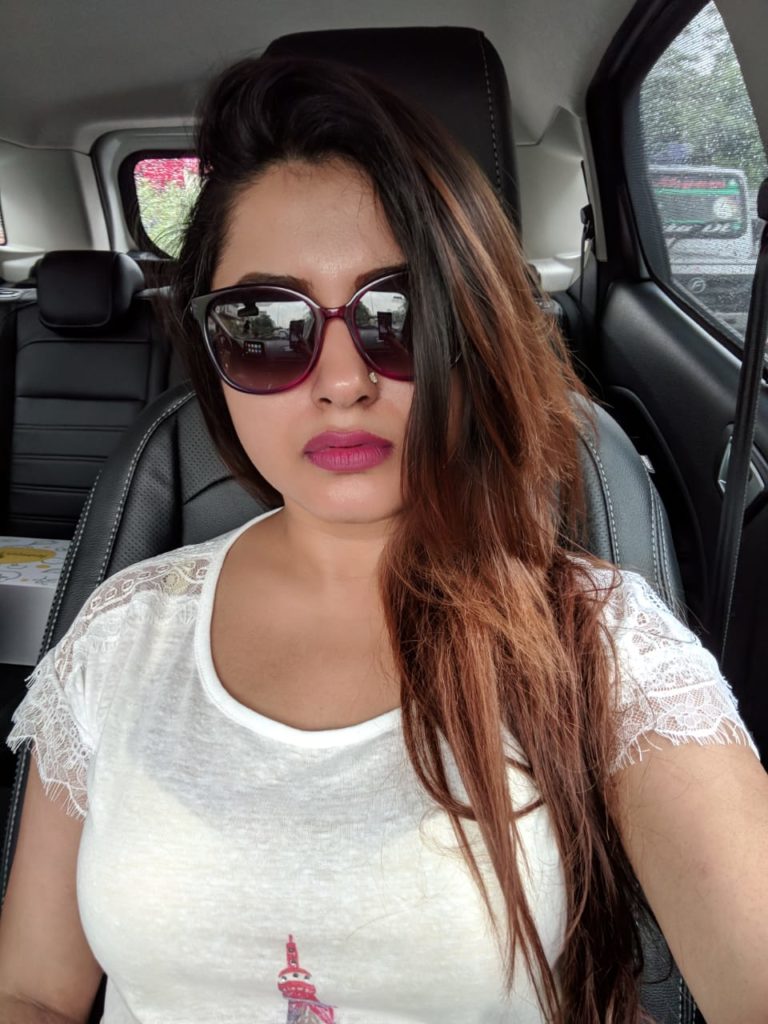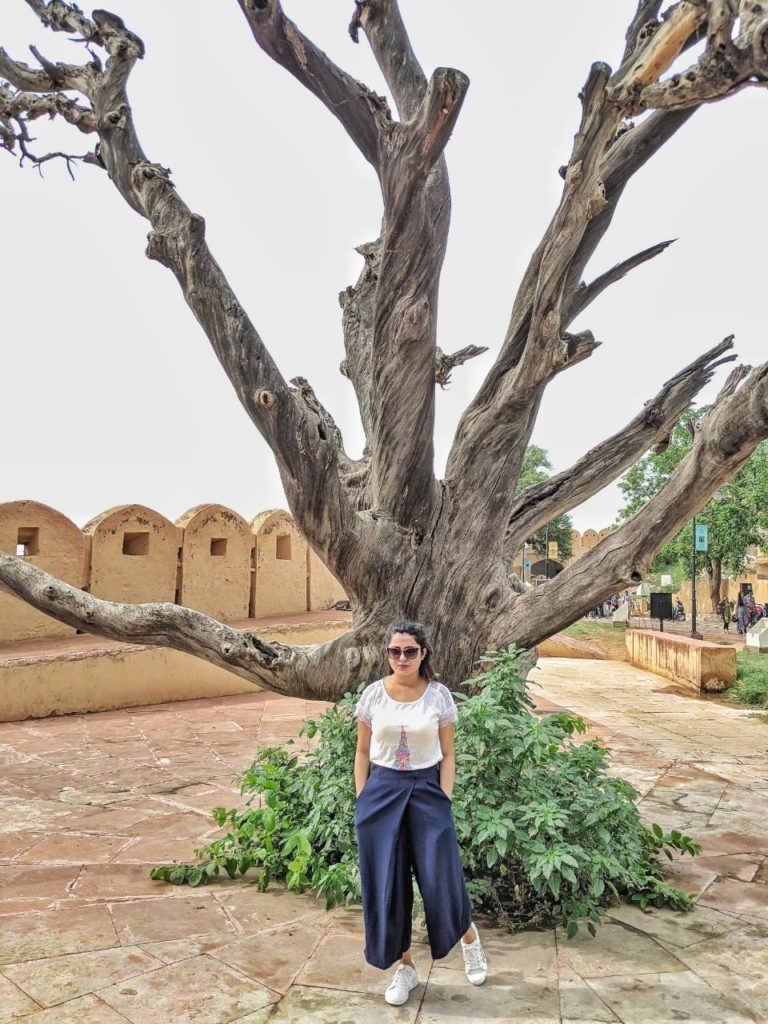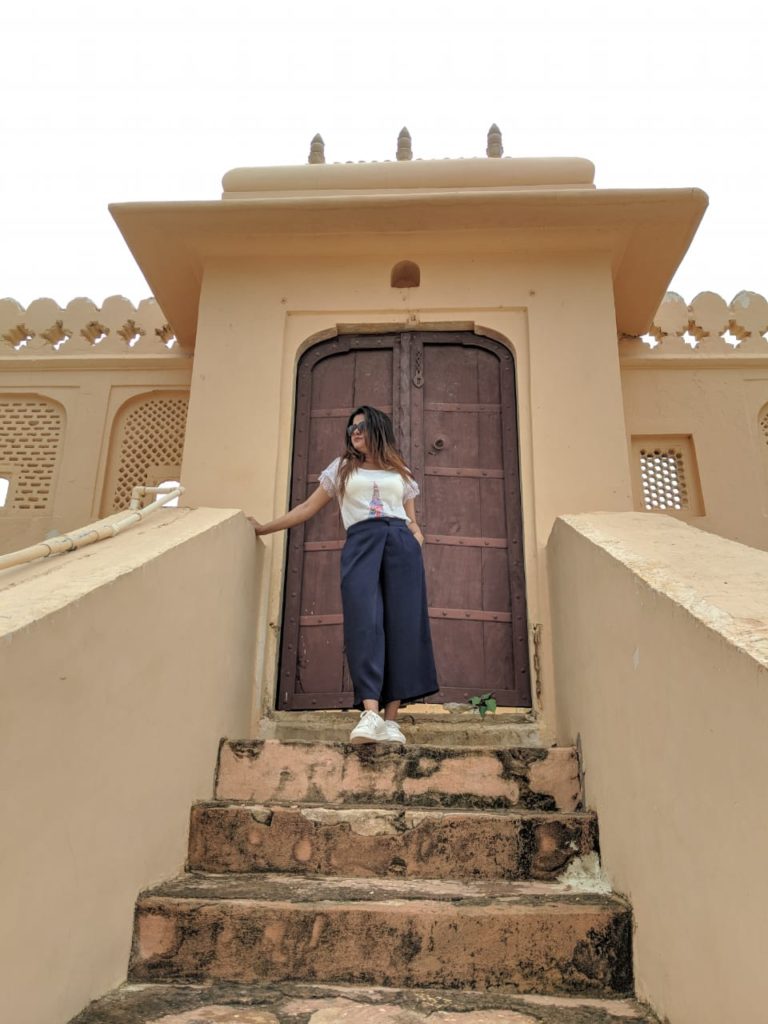 That was all about my Jaipur outfits from Elle Boutique India. Do let me know which one did you like the most ?
Bye for now !