Hey Loves,
Fashion weeks always leave behind some serious fashion trends engraved deep in your mind and heart. Well these fashion encounters need not necessarily be good, I mean there is bad fashion too.I strongly believe that just like our opinions, fashion is also equally relative. Things that I find fashionable might just look bizarre to you or vice versa. However this time around at the Amazon India Fashion Week Autumn Winter 2017, I saw some really good designs for the upcoming season this year. The best thing about my favorite picks from Amazon India Fashion Week Autumn Winter 2017 is that they are all different and unique in their own classic way.
Here's my list of top picks for the fashion week .
(p.s the sequence is random and I love all these outfits equally)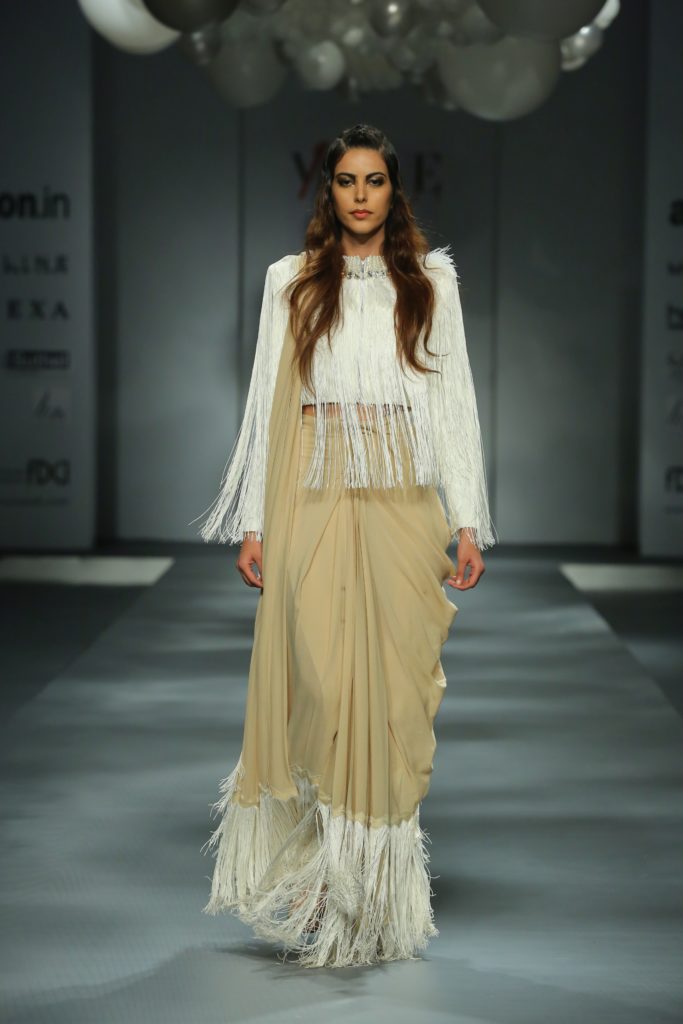 India's fashion bible, Vogue, concluded Day 1 of Amazon India Fashion Week Autumn Winter '17 by bringing the spotlight on the most ancient Indian costume, the Sari. With almost 60 creations from some of Indian fashion's most celebrated names, This one is by Abu Jani and Sandeep Khosla. This picture perfect sari is a dream for every sari lover.
I am totally a fan of wearing ties with Indian attire. It just adds so much of sensuality and creativity to the outfit. This play of art is created by Abraham & Thakore. They named the collection "back to work"exploring the amalgamation of the so-called notions of gender specific clothing. With most of the clothes made from hand-made cotton, The entire collection by Abraham & Thakore boasted of great sense of exclusivity and creativity. I am totally head over heels with this Indo Western contemporary wear .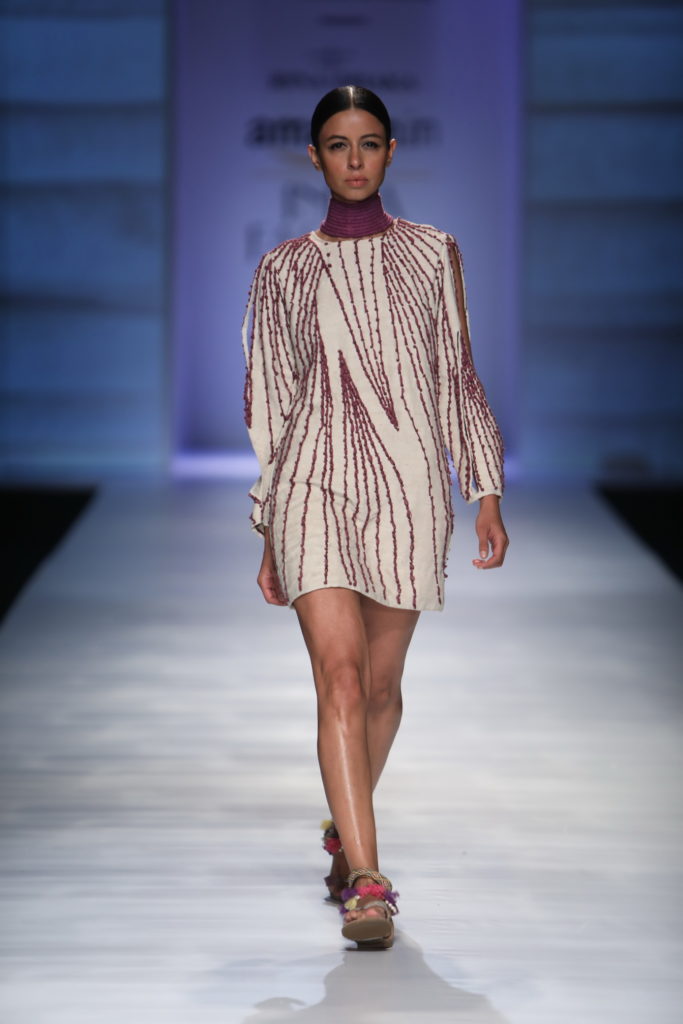 There is something about the embroidery on this Garment that made me fall in love with it. And guess what, this one is by one of the classic fashion designer Rina Dhaka. No wonder that the fabric and the motifs look so rich together. This contemporary dress is suitable for day wear.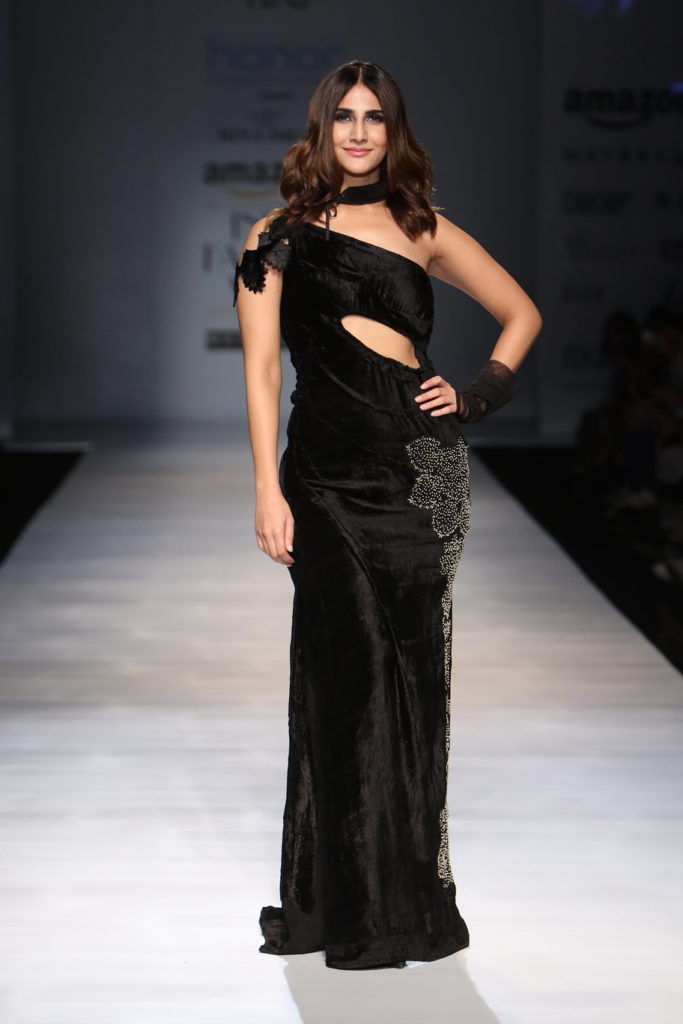 Don't you guys think that velvet is here to stay for next 50 years. Well honestly ,the sheen of velvet is such that it makes even the simplest of things look really pretty. The above outfit is again by Rina Dhaka and Vaani Kapoor looks astonishing in this velvet beauty. I am not a fan of Bollywood and fashion together because I feel it just kills the real FASHION. The credits shouldn't be taken away from this embellished gown and the designer. This picture perfect evening gown can make anyone stand the tallest. Love it !
This one is by Samant Chauhan From his collection named "Golden Threads of Assam – weaving a new heritage tale". This time around Samant Chauhan had an offsite show at the Rail museum and not just the clothes but the entire event was creatively planned. As the models walked past you, the guests sat on the train platform while watching the show. Isn't that super cool This particular outfit boasts of Muga Silk; the royal silk from the artisans of Assam .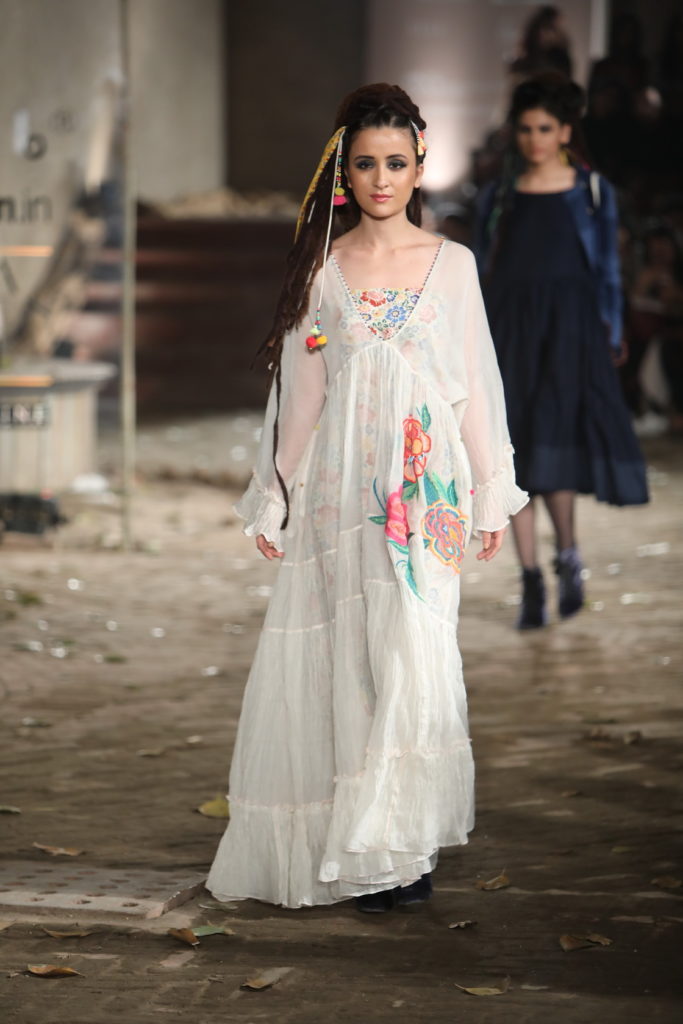 If I had to name this one, I would call it Dreamy. This one comes from the closet of Péro who took inspiration from cultural element of China and Latin America. In each outfit, Péro elaborated the love for details, through colourful tassels, pom-pom and beaded hangings. Totally head over heels for this one !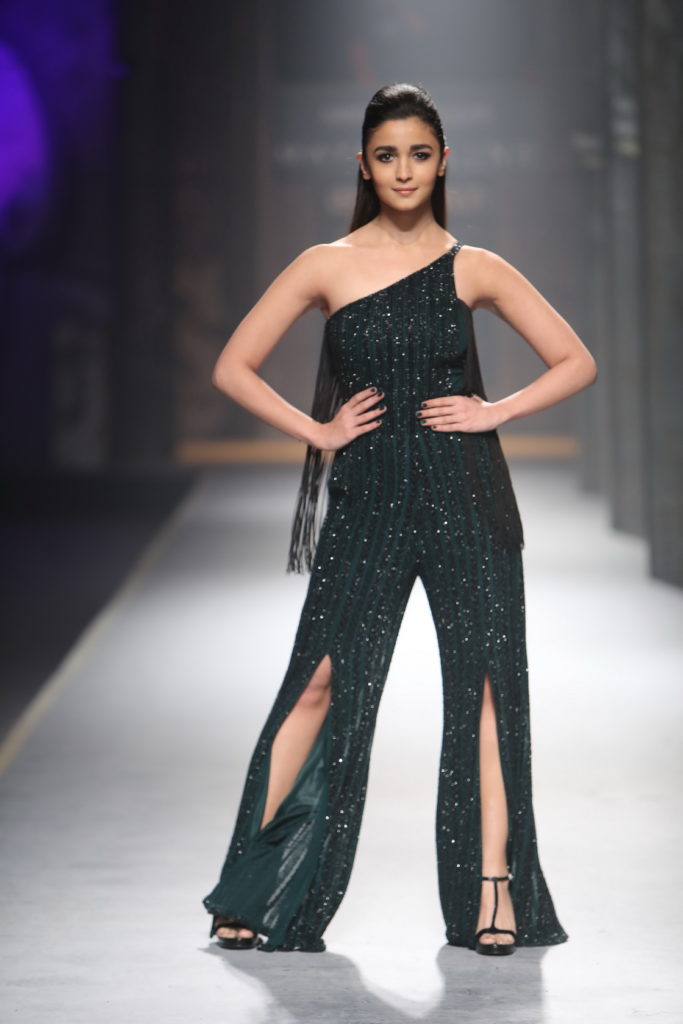 STAR STRUCK!!!
Well I am. Not because of Alia Bhatt but because of the hot starry single shoulder jumpsuit. Love the fringes, love the silhouette , love the bells. This outfit by Namrata Joshipura is a show stopper in itself .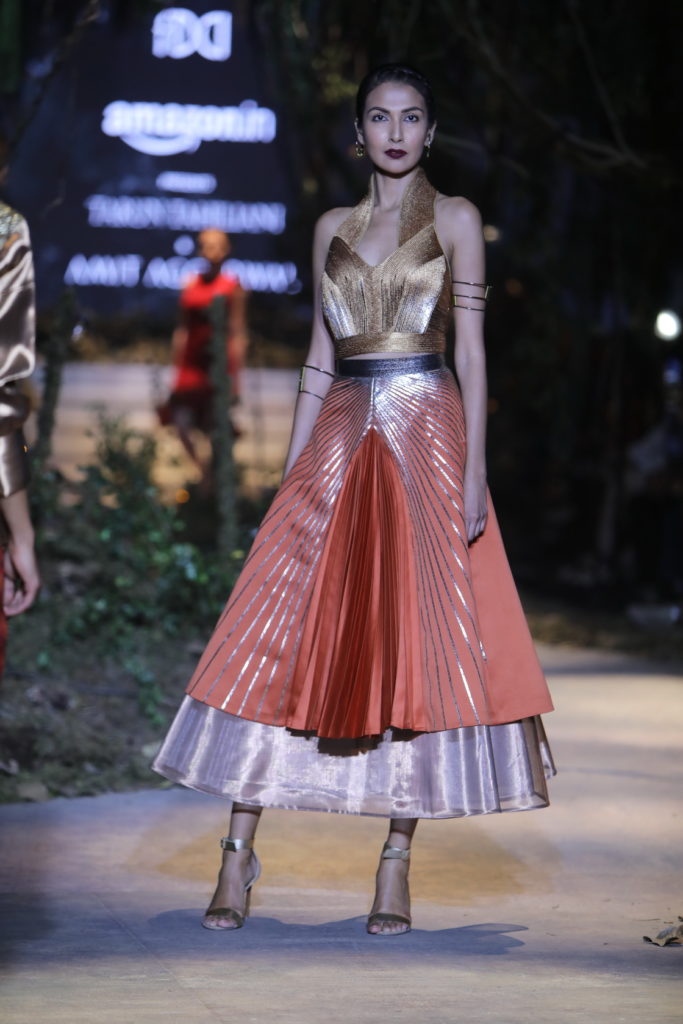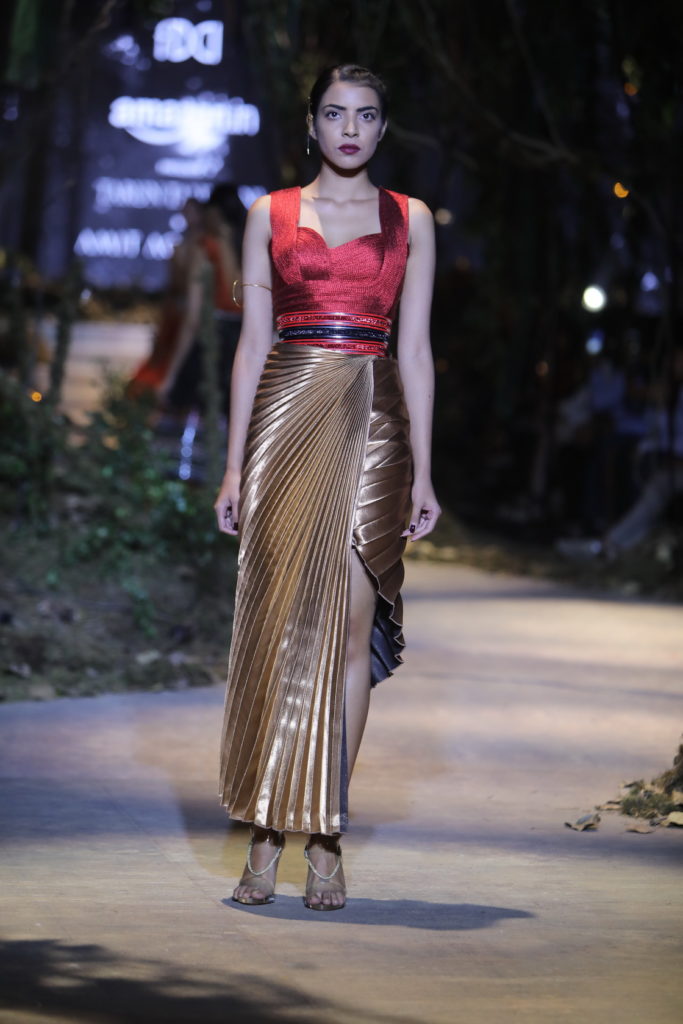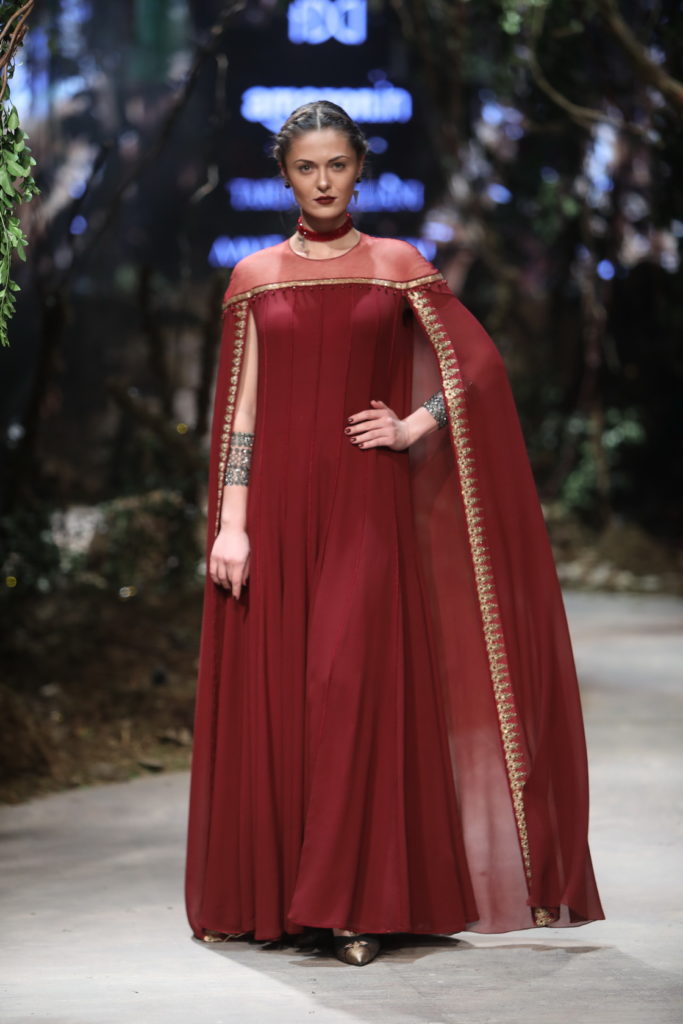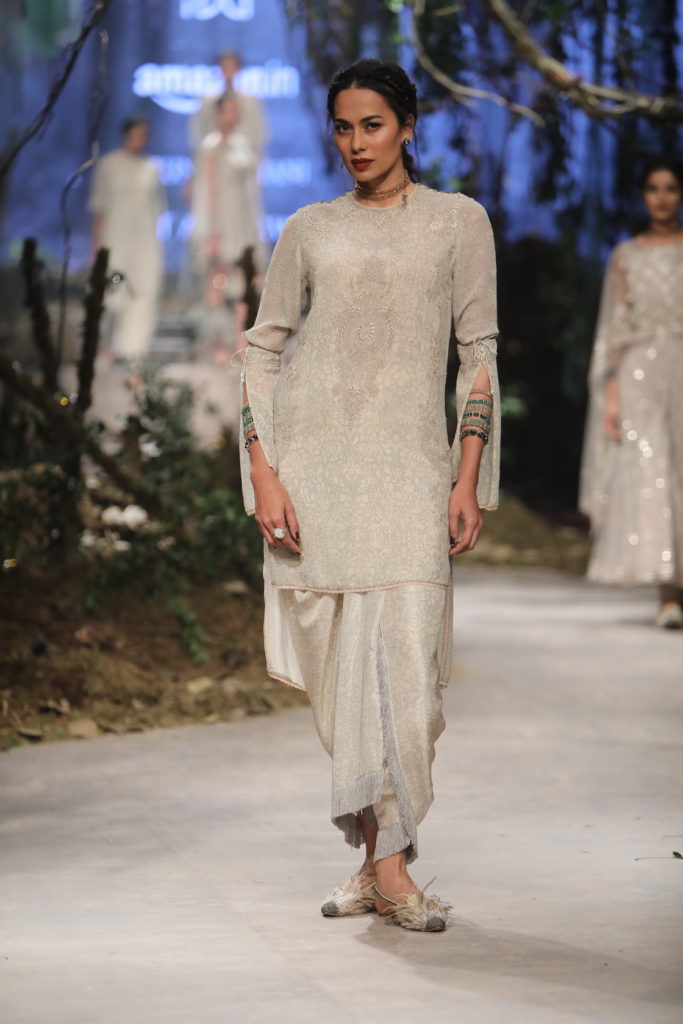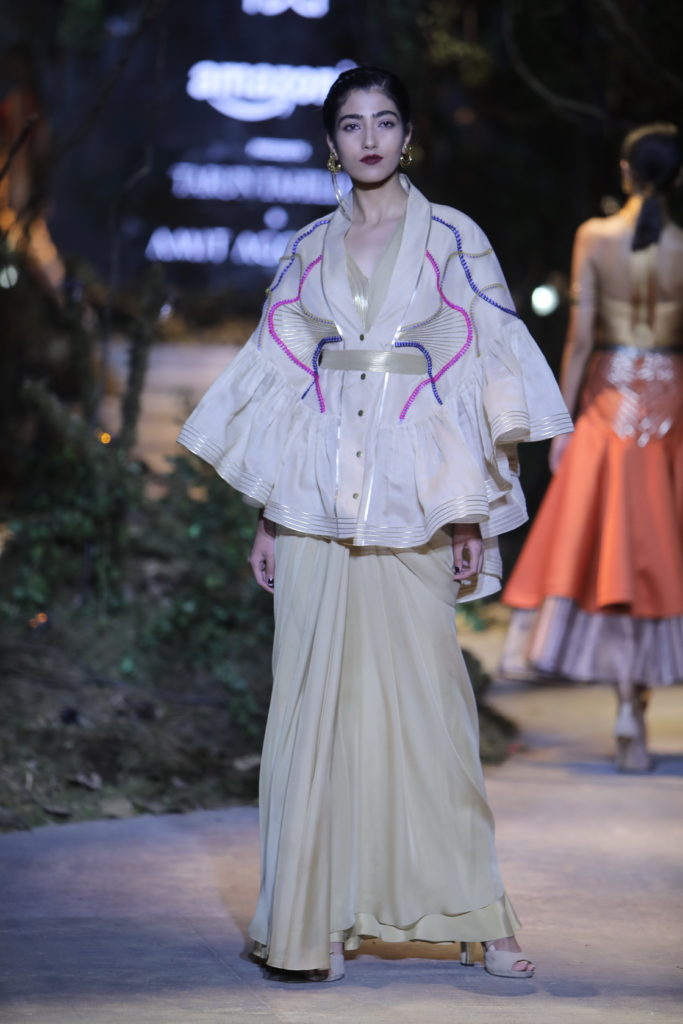 The red's, the maroon's, the golden and the grey's. Look at the color palette of these attires. These are from the Grand finale of the fashion week wherein fashion designer Tarun Tahiliani and Amit Aggarwal showcased their collection. It couldn't have been a better grand finale for Amazon india fashion week autumn winter 2017. Looking at this, I am so sure of bringing in some major changes in my wardrobe. The grey drape above gets 11 out 10 from me. Cant get over 
These are my favorite picks from the Amazon India Fashion Week Autumn Winter 2017. I loved the style and the wearability factor in all these clothes. Do let me know what you think of these picks from Amazon India Fashion Week Autumn Winter 2017.
Hugs and kisses to all of you !!!