Hey Sassy fam,
This one has been long due Review. I mean I have introduced you guys to the prettiest of Reds and Pinks But the beauty of  Nude shade is Ethereal. For day 49 of 50 shades of lips I have chosen NATURAL ROSE 103 by KIKO MILANO. Totally drooling over the packaging which of course I will be talking about later in this post. For now, Wearing it for you guys !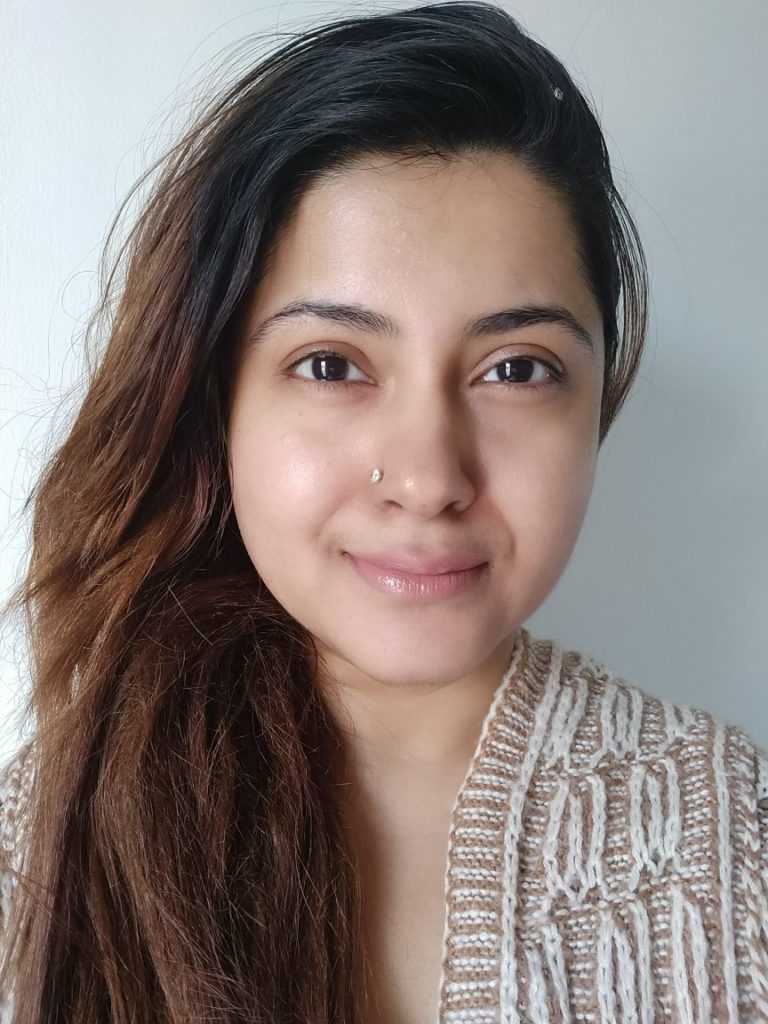 Oh well ! I never knew that a nude shade can actually add so much glamour to my face. No doubt I am totally in love with NATURAL ROSE 103 by KIKO MILANO. This lippy is double sided. One side has the base color while the other side has the gloss/top coat. So basically you get to choose the finish that you want. As you could see in the above pictures, The one with just the base coat is matte whereas if you apply the top coat, it gives you the juiciest lips ever feeling ! I liked both the ways of wearing NATURAL ROSE 103 by KIKO MILANO but the moment you add the extra dash of Top coat, the result if extraordinary! To put it precisely, I have never ever seen any shade (which has nudish tones) look so great on me.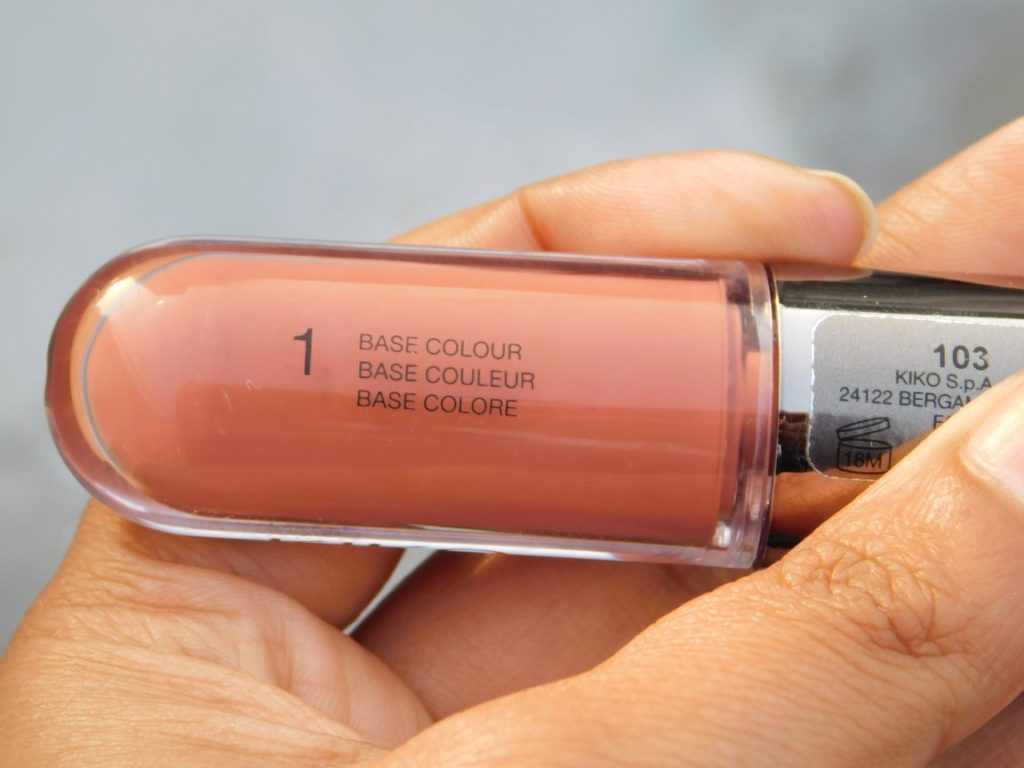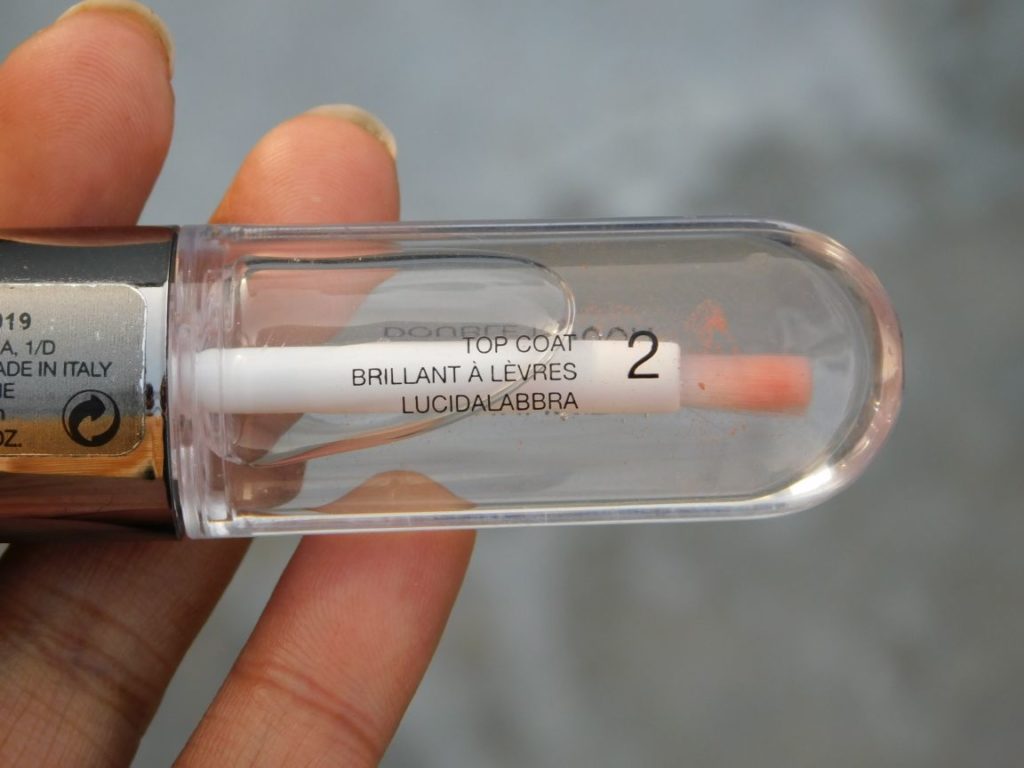 NATURAL ROSE 103 by KIKO MILANO has undertones of pink. Application of the the base coat as well as the Top coat is extremely smooth. The base coat of NATURAL ROSE 103 by KIKO MILANO is highly pigmented. It gives a flawless finish which is initially little wet but eventually dries out to become a total matte. The formula is smooth so the application is extremely easy, doesn't make your lips dry or chapped. The top coat/gloss of NATURAL ROSE 103 by KIKO MILANO is slightly sticky in nature. The application is smooth and the consistency is perfect therefore, The gloss/Top coat won't be runny at all and will stick to your lips. It is not a very light gloss/top coat to wear. You will feel the presence even after hours. The staying capacity of NATURAL ROSE 103 by KIKO MILANO with the top coat is commendable. The gloss stayed even after couple of coffees, though it couldn't survive the meal. If you aren't eating or drinking, It will stay intact for the longest you can ever imagine with a glossy lippy.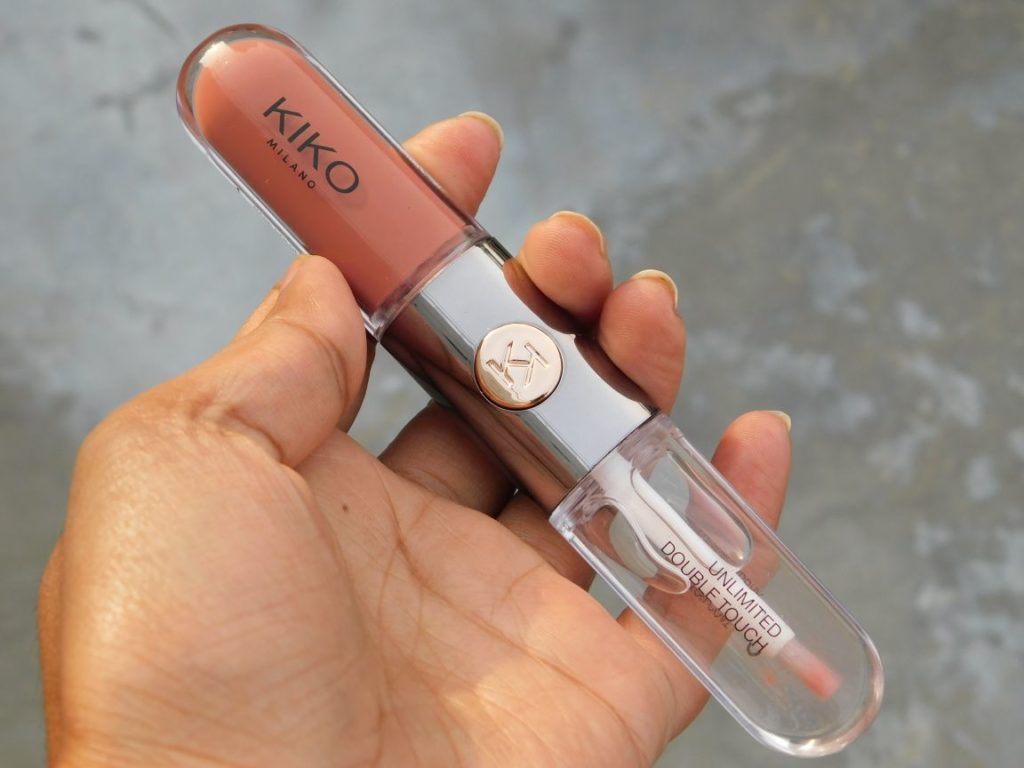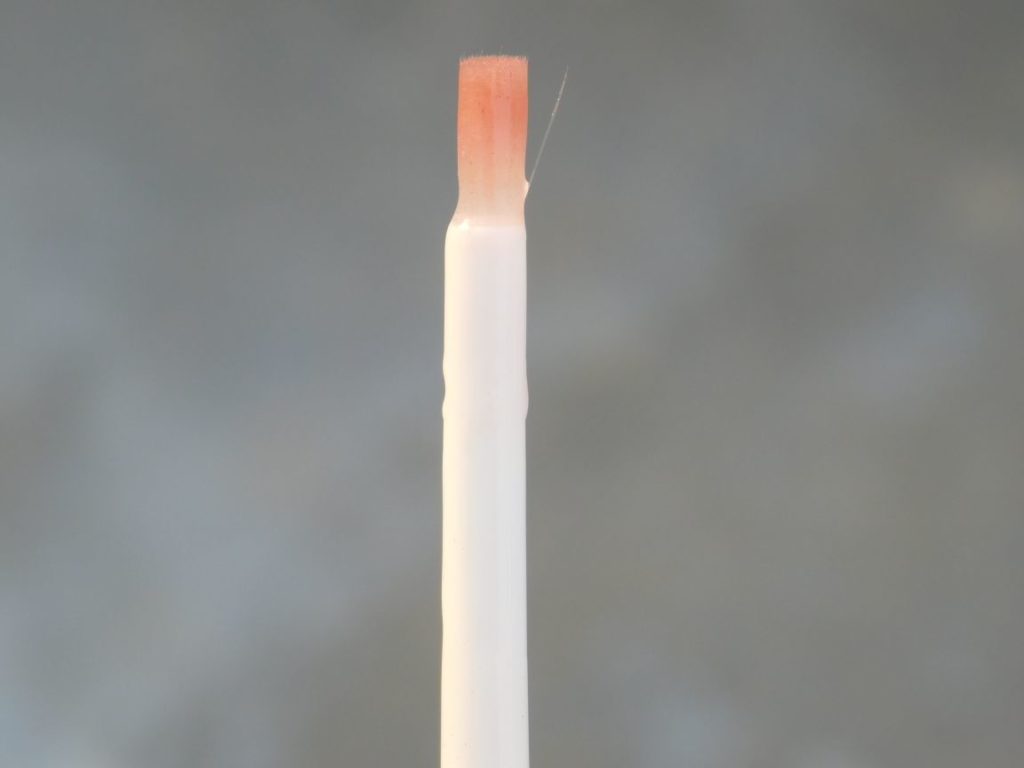 NATURAL ROSE 103 by KIKO MILANO is priced at 1050 INR .The packaging is drool worthy. Its chic, its classy It is sturdy, its everything you would love to flaunt. The wand of both the sides are perfectly shaped to allow good application of the lippy as well as the gloss. The base coat wand is more sturdy whereas the Wand for the top coat is with soft bristles. The body is not very tiny or light weight, so it may not be very travel friendly. Also be careful while opening the bottle as you might just open it upside down!
NATURAL ROSE 103 by KIKO MILANO is shade for all skin tones but I guess, it will look its best on wheatish tones. Nude shades can be worn any time of the day but for this particular beauty, I would strongly recommend to wear during your night outs.
Damn , I can't wait to wear NATURAL ROSE 103 by KIKO MILANO and go out. I guess smoky eyes will really fuel up the entire look. What do you say ?
Do you think its one of the prettiest and must have nude shade …NATURAL ROSE 103 by KIKO MILANO?
See you on day 50 of 50 shades of lips.